Check out one of my easy Valentine games that you can implement with your crew!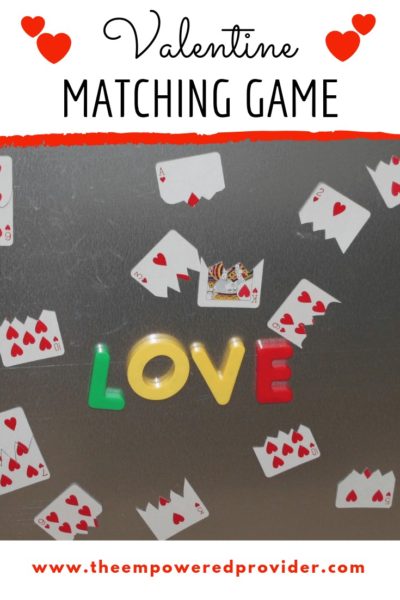 I love this activity because it requires very little prep work and you can save it from one year to the next!
Chances are…you already have the materials you need on hand.
This activity is great for a party day or to use the whole month of February.
It's a great way to sneak in some number recognition with your littles and help emphasize what a heart shape looks like.
Pssst.
You don't need to mention that last part. Just let them play and explore the materials in this game. They'll know just what to do!
VALENTINE MATCHING GAME SUPPLY LIST
Deck of cards (Dollar Tree has these if you are out)
Scissors
Magnets (optional)
You only need the suit of hearts cards. Set aside all of the other cards.
Cut each card in half using various styles (curvy, zig-zag, arched, etc).
You should now have 13 mini, 2-piece puzzles in front of you.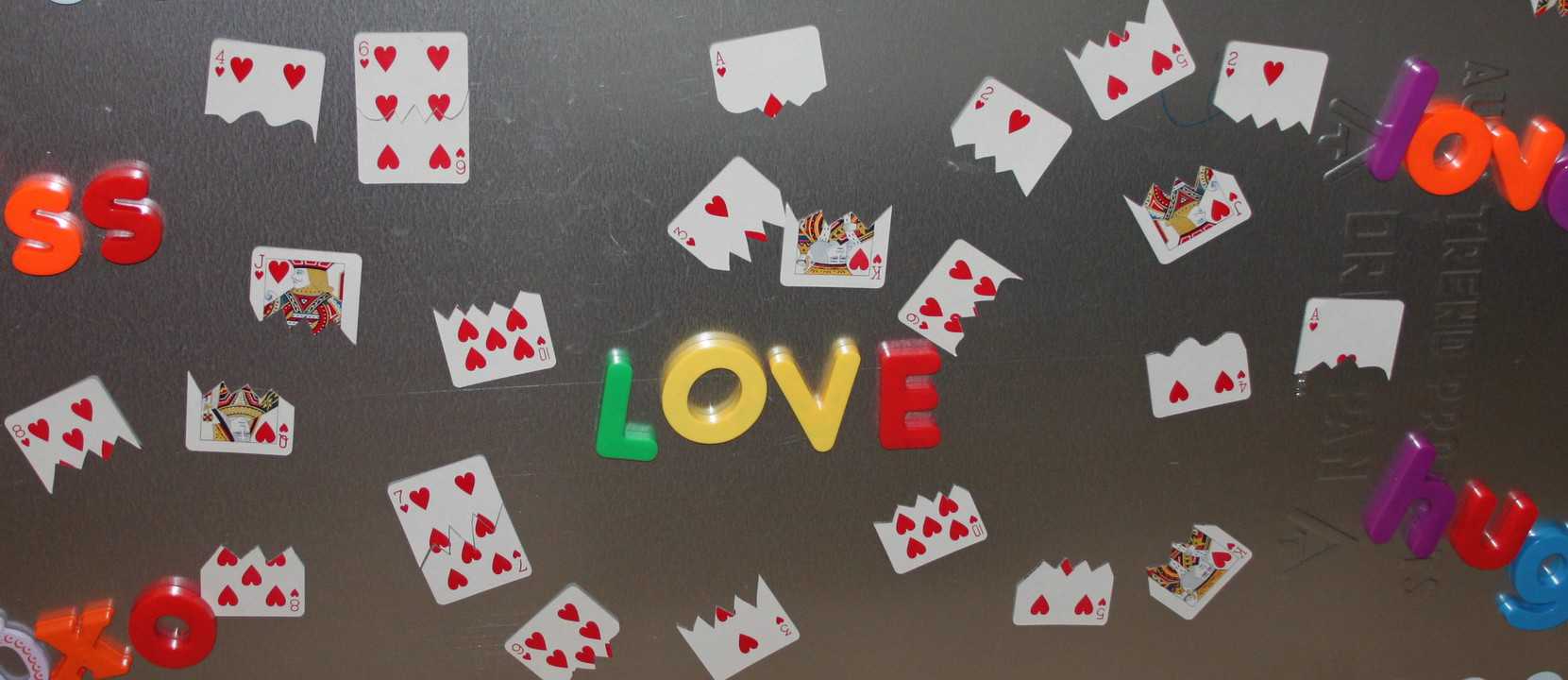 Set them out as an optional center during February or save them for your Valentine's Day party!
HERE A FEW WAYS TO SPICE UP THE FUN!
OPTION A: Adhere a thin magnet to the back of each piece to stick to a magnet board (see above)
OPTION B: Extend this activity by using it during your group time. Have each child hold a piece (or two) and ask them to walk around and find the person who has their matching piece!
OPTION C: Flip over the cards and increase the challenge a bit by playing like you would a game of Memory.
Either way you present the game, kids are going to love it!
Check out these other FUN IDEAS FOR FEBRUARY!
Don't forget to celebrate I LOVE TO READ MONTH!
Need more adorable Valentine ideas? Check out Kelly at Typically Simple! Her photos are so sharp and her ideas are too cute!