Monthly coloring pages are a great way to celebrate the start of a new month!
Click on your image choice below and print a copy for each child!
These pages are hand-drawn originals for you and your crew to enjoy! We use them at the start of each month to allow a chance for the kids to see the new month in print.
HOW TO TEACH YOUR CHILD THE MONTHS OF THE YEAR
Here are a few ideas you can do to accompany these monthly coloring pages on the first of each month:
Color together as a group.
Set out crayons and these pictures at a table. As kids arrive in the morning, it's a nice quiet time choice as they transition into your program for the day.
Send home the pages and have kids color with a parent or guardian.
Host a coloring contest of your own. Allow everyone to be a winner by granting titles such as: Most Creative, Most Colorful, Most Lifelike, etc.
Make a bucket list on the back of the page! Kids can share what they are most looking forward to about the new month.
Hang their creations near your calendar area and send the prints home each month to make room for the new page!
Print a copy for yourself and enjoy the table-talk that will ensue while you color together.
Connecting through crayons and paper is awesome!
---
FEBRUARY COLORING PAGE
Love is in the air! Celebrate the start of February with this heart-filled coloring page. Talk with kids about what they like most about this month. Will there be any celebrations?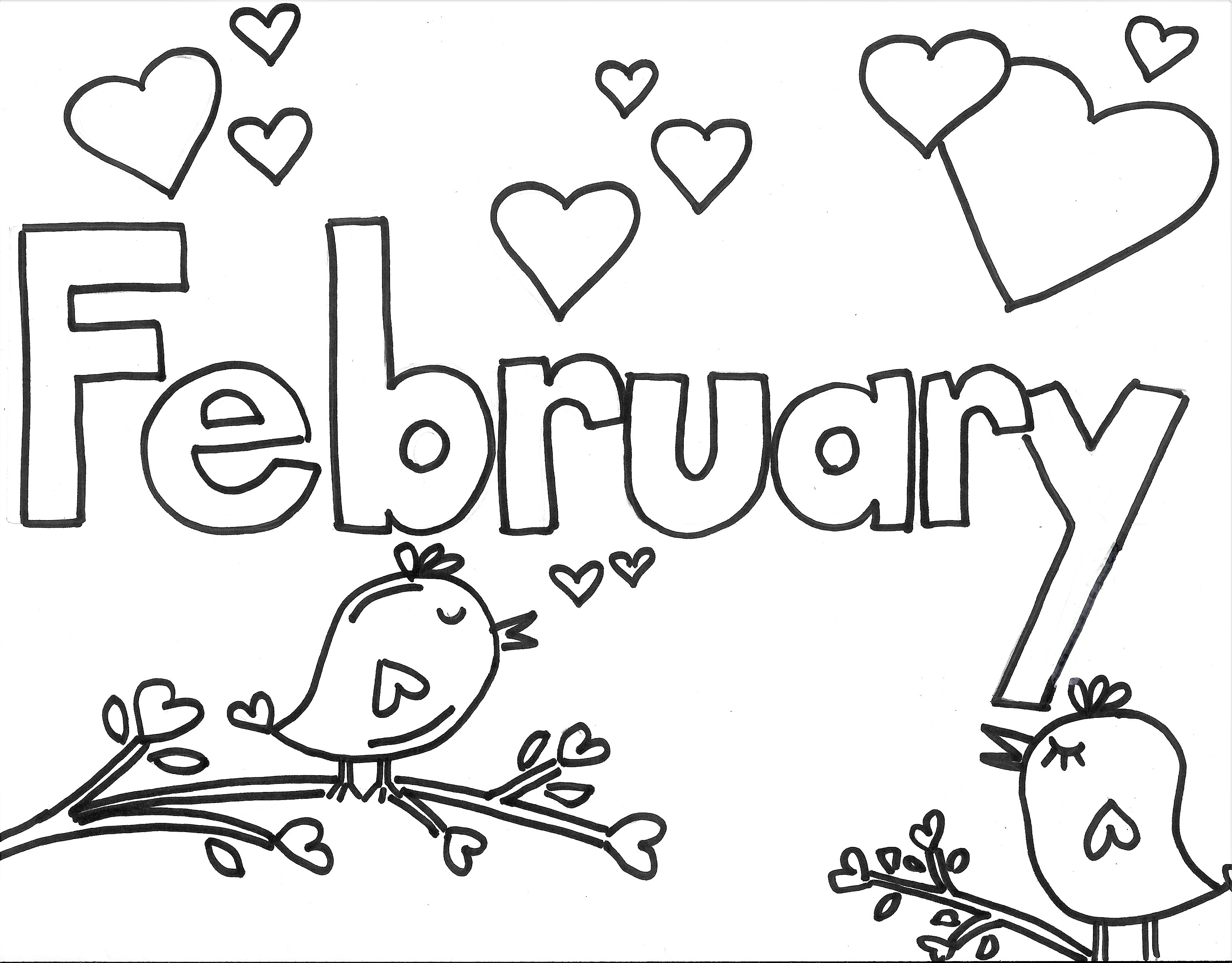 Coming Soon!
---
JANUARY COLORING PAGE
Coming soon!
---
DECEMBER COLORING PAGE
Coming soon!
---
NOVEMBER COLORING PAGE
It's time to gather around the table and enjoy a Thanksgiving Feast! This is a great time of year to learn about what it means to be grateful. Learn about how to help kids understand this abstract concept HERE.
Have older kids write done what they are most excited about in November or make a list of things they are thankful for.
---
OCTOBER COLORING PAGE
Celebrate all things October with this fun coloring page filled with pumpkins, 1 gourd (can you find it?), a spider web, bat and bag full of candy!
As you color, ask the kids what they are most excited about this month.
---
SEPTEMBER COLORING PAGE
---
AUGUST COLORING PAGE
---
JULY COLORING PAGE
Mid-summer has arrived! Time to celebrate all things red, white and blue with this fun July coloring page!
---
JUNE COLORING PAGE
Summer time is here! Break out the sunshine and head to the nearest beach!
Is your calendar time dead? Bring it back to life with one of my favorite tips!
COLORING CONTEST FOR KIDS
Who doesn't love a little healthy competition?
Every now and then we run a coloring contest over in our Facebook Group: The Empowered Providers!
Not to toot my own horn…but the prizes are pretty sweet.
Join our group to make sure you don't miss the next one! It's a great way to build community in your group. Who's early childhood program will take the prize?!