February is the shortest month of the year, but can pack a real punch! Today I am sharing February Theme Ideas.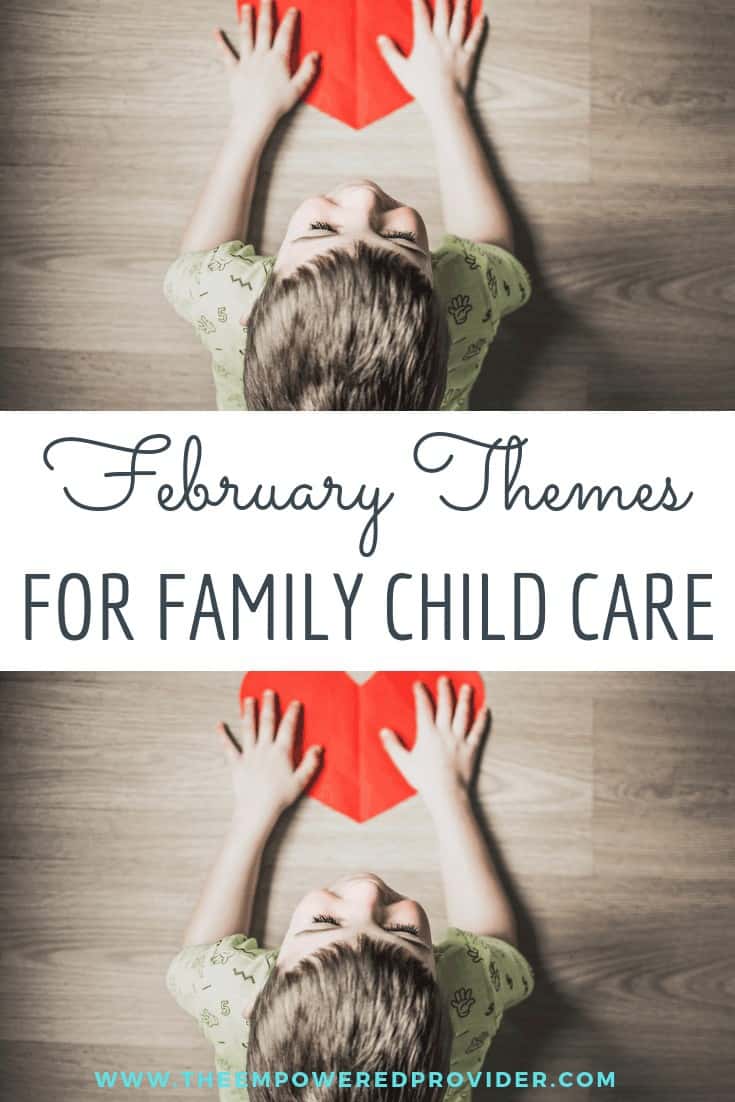 Years ago, I purchased this adorable calendar series from Lucky to Be In First by Molly Lynch on Teachers Pay Teachers. I paid $4.00 for the calendar set and she has been updating it every year!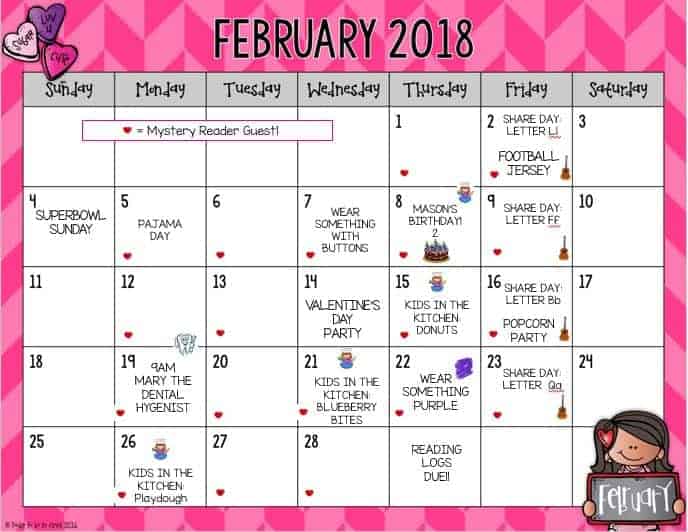 Insider Tip: Use as many graphics as possible so that the kids in your program can 'read' the calendar too!
Symbols to Add to Your Calendar:
Guitar = Invite specialists into your program like a music teacher, story teller or Spanish teacher
Cake = Highlight birthdays in your group
Chef = Cook with the kids
Tooth = Invite a community helper to talk with the kids.
Share Day = Allow kids to bring something in for show-n-tell.
Color Block = Kids can wear a color on a particular day.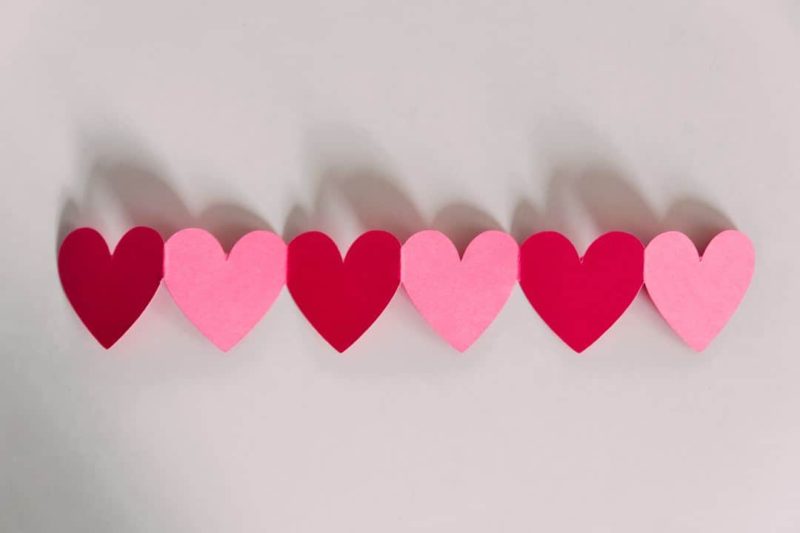 February Theme Ideas:
I Love to Read Month
Dental Health Month
Superbowl
Valentines Day
Friendship
Groundhog's Day
President's Day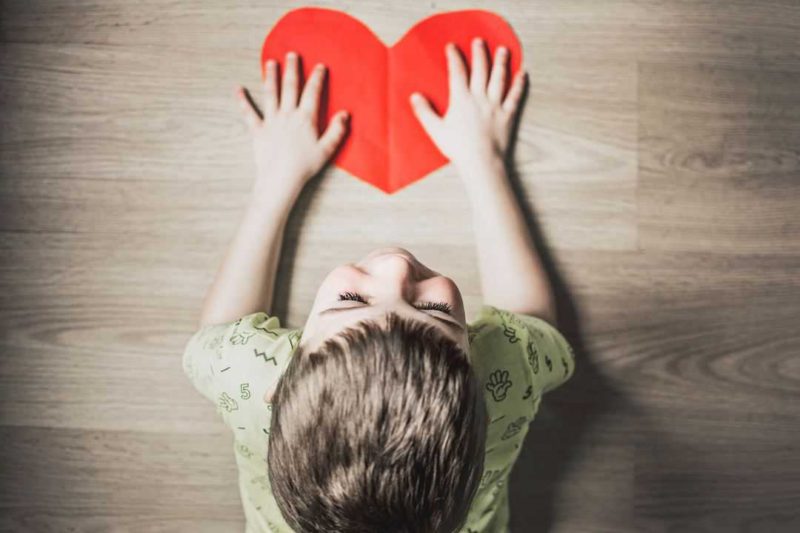 Favorite February Theme Ideas:
Valentine's Day Party – Create homemade mailboxes and have kids bring in special Valentine's for their friends. Send home a list of names of the kids in your program in advance.
Love Your Teeth – Set up a pretend dentist office in your dramatic play area and invite a local dentist or dental hygienist to come and chat with your kids about how to care for their teeth.
I Love to Read – Teach kids how to care for books, create activities to go with some of your favorite stories, invite parents & grandparents to be a Mystery Reader, host a reading contest, let kids bring in their favorite books to read all month long.
President's Day – Print off pictures of presidents, read kid-friendly books about presidents, set out Lincoln Logs, use money (toy or real) and point out the president's faces and names, make George Washington hats, create penny rub art, shine up pennies (science experiment),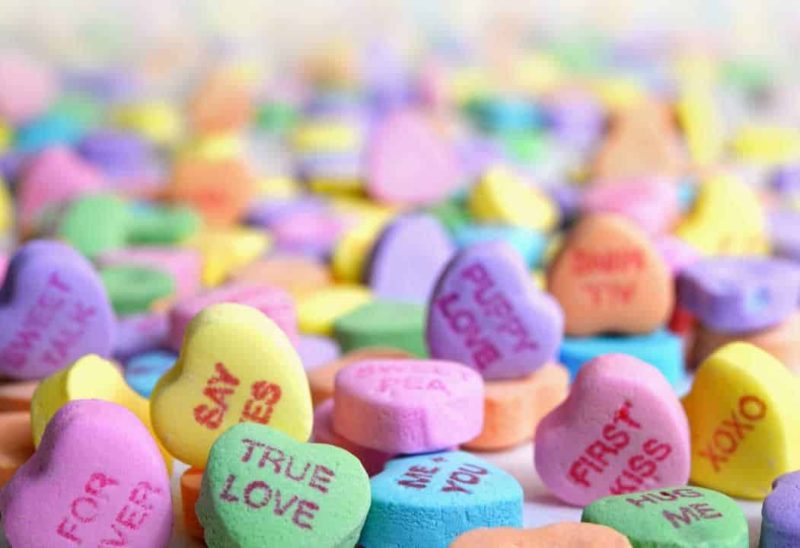 In addition to a calendar, many child care providers distribute a newsletter each month to communicate with their clients.
A good newsletter includes:
Important Dates
Time off
Holidays
Upcoming Events
Policy Reminders
Birthdays
Special Announcements
I used several formats until I found one that worked for me. One cute option is this adorable editable newsletter set from Catherine Reed of The Brown Bag Teacher on Teachers Pay Teachers for $6.00. It will save you a ton of time in formatting!
Here is one newsletter layout I used on a consistent basis for my crew.
Happy February planning!
A note from the editor: This is my first post about February theme ideas. Check back often to find new links added to this article that will explain how to execute some of the activities I have listed! We are just getting started folks! So glad you are here!