Are you ready to jazz up your weekly menu with a healthy protein source that kids will actually devour? Then I'm pretty sure you're going to love these Quick & Easy Chicken Recipes for Kids!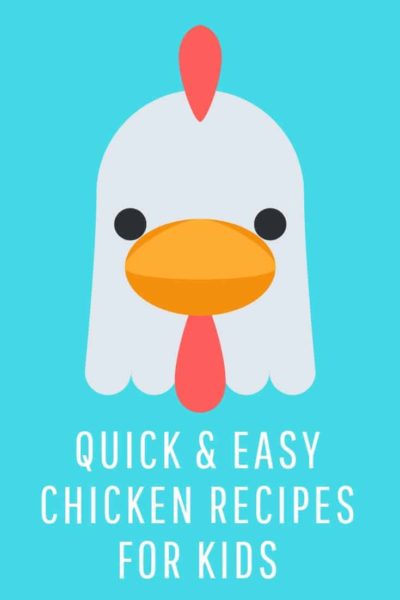 A FAMILY CHILD CARE LUNCH TIME FANTASY
When running a family child care I often dreamed of having a chef walk in at around 11:00am and fix lunch for the kids and myself. He would cook up well balanced meals and do the dishes when we were finished eating.
I wouldn't have to pay him or bother with taxes or workman's comp.
He would just come in with his fancy white chef hat and coat, take care of fixing lunch and be gone.
The kids and I would call him Chef Pierre and would decorate a pair of oven mitts every year to give him at Christmas time.
He might even look something like this: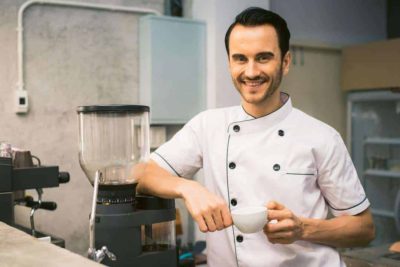 Oh Pierre. We appreciate you.
Wait. I may have digressed just a tad.
I'm back.
Dream over.
That's not quite how most family child cares operate.
---
Incorporating More Chicken Into Your Weekly Menus
I don't know about your crew, but most of the kids in my group would eat chicken when I served it.
I may have had to accompany it with a bottle of ketchup and ranch…but hey! They ate it.
I was constantly looking for recipes that were quick, easy and kid-approved.
If you don't have a personal chef on staff, we all know there is zero time to throw on an apron and channel your best Pioneer Woman energies with young children running about.
These next chicken recipes can be prepared in a jiffy and they have also been given a thumbs up by the kids in my program.
---
Quick & Easy Chicken Recipes for Kids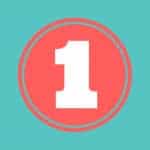 Easy Chicken Drumsticks
Here's why I love incorporating these babies into my menu:
They are inexpensive.
They are low maintenance when it comes to prep.
They come with their own handle bar for easy munching.
I love this recipe posted by Ashley Manila on eHow.
Ingredients:
All you need is 2 lbs chicken drummies, olive oil, salt, pepper, garlic powder, & Italian seasoning.
Other than the chicken, most of the ingredients are already sitting in your pantry…am I right?
Instructions:
Pre-heat your oven to 375° and plan on these drummies cooking for 1 hour.
For easier clean-up, I always lined the pan with aluminum foil, because I'm not the most passionate dishwasher.
---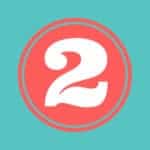 Baked Chicken Tenderloins
There's no link for this one, so hang with me. I'm not a recipe writer by any means but I'll walk you through it.
Ingredients:
Chicken Tenderloins
Salt & Pepper
Instructions:
Preheat oven to 400°.
Line a rimmed baking sheet with foil.
Spray the foil with non-stick cooking spray.
Spread as many tenderloins as you need on the tray. If you're like me and constantly forget to pull things out of the freezer beforehand, it's okay…starting with frozen meat will just extend the baking time a bit and create a little bit more liquid on the pan.
Generously shake salt & pepper over the top.
Put in the oven and bake for approximately 20 minutes until chicken is cooked through (use a meat thermometer to be certain).
That's it!
A few tips:
I like to buy the bag of frozen chicken tenderloins from Costco.
I prefer thawing the tenderloins first, but I have cooked them when frozen.
You can experiment a bit with flavoring and go beyond salt & pepper. (Lawry's, Garlic & Onion powder…etc). Trader Joe's has some killer herb/spice combos to try.
Serve with ranch, mustard, or ketchup.
I cut them up for each child in small pieces and I usually can't keep up as they are constantly asking for seconds!
Wondering what to serve as a side? When you put the chicken in the oven, throw in a second foil-lined baking sheet (spray it with non-stick cooking spray) and throw down some frozen broccoli or cauliflower (or both). Sprinkle with salt and pepper and bake for 20 minutes.
---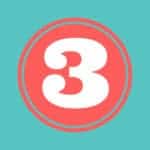 Shredded Chicken
Shred some chicken on a Sunday afternoon and serve it during the week to your crew.
If you own an Instapot, try this super easy recipe!
If you don't, follow the baked chicken tenderloin recipe above!
Instructions:
Either way you cook it, do THIS when you're done…
Put your baked chicken in a bowl, and get out your hand mixer.
You heard me.
Get out the hand mixer and make some chicken magic.
One of my regrets in life is not learning about this trick sooner.
Turn on your mixer (start low and then gauge your mixer engine needs from there) and shred the chicken! If using the Instapot, you can shred the chicken directly in the pot.
It's fantastic! I usually ask Alexa to play some Van Halen when I'm finished because I always feel like I've conquered the Universe when using this trick.
Now you have a giant bowl of shredded chicken staring you in the face…what on Earth do you do with it?
I'll tell you.
Kid-Friendly Ways to Serve Shredded Chicken
Toss in buffalo or BBQ sauce and serve on slider buns.
Mix with mayo, finely diced celery, salt and pepper, and maybe a pinch of rosemary and serve as a chicken salad wrap on a tortilla (if you chop the celery so small the kids won't even see it comin')–you could throw in some frozen peas instead if they reject the celery.
Put chicken in a tortilla with cheese and melt in the microwave for a quick chicken taco (one could also add a touch of taco seasoning to the meat for added flavor).
Toss with chopped bacon and drizzle ranch over top on sub buns to replicate my oldest son's favorite Subway sandwich go to: "Chicken Bacon Ranch".
Introduce Pitas to kids and fill with the chicken salad recipe listed above (#2).
Serve chicken over whole grain Nacho chips and top with shredded cheese, shredded lettuce, sour cream and salsa.
Grab your favorite chicken noodle soup recipe and incorporate the rest of your shredded chicken! I love this one!
Add shredded chicken to a batch of homemade Chicken Broccoli Alfredo Pasta.
---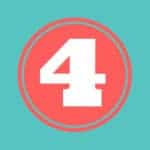 Chicken Broccoli Alfredo Pasta
This recipe may just take the cake for quick & easy chicken recipes for kids!
This dish happened by accident one day when I grew tired of serving pasta with red sauce.
It was a huge hit!
Ingredients:
1 1b box of noodles (my kids tolerated the whole grain kind…if your group does not…perhaps try combining 1/2 white & 1/2 wheat noodles to get them acclimated.
1 bag frozen broccoli florets
1-2 jars of alfredo sauce
Shredded Parmesan cheese (optional)
Instructions:
Cook a box of noodles as directed on the box. Go crazy here…you're the Queen (or King) of this castle…so YOU choose the style of noodle. We loved penne or spiral noodles (I'm not Italian, so I am lacking the ethnic noodle verbiage and I apologize).
Insider Tip: Add a little more water than you normally do when boiling your noodle of choice in order to accommodate the next ingredient.
About 3 minutes before the noodles are finished cooking, carefully toss in a bag of frozen broccoli. (Go with the florets. Trust me on this one…and if you have a lot of kids who are opposed to eating green things, chop the broccoli up before hand to make the pieces smaller so they accidentally get eaten with a forkful.
Insider Tip: My favorite tool for this Pampered Chef Chopper.
Drain the water and add a jar or two of Alfredo sauce to the noodles and broccoli. (You can find the sauce at the grocery store right next to the spaghetti sauce). To be honest, a jar and a half is best, but if you like your pasta creamy than go ahead and use the entire 2nd jar. No harm done. I won't judge.
Add your shredded chicken.
Stir with your muscles.
Optional: You can fancy it up and sprinkle in some shredded Parmesan just before serving.
That's it! I'm just cracking the vault on recipes that are family child care approved so be sure to subscribe below to be the first to know when more are added to this site!
Now that you've begun to spruce up your weekly menu, read about ways to curb potty talk at not only the lunch table but throughout the day.
Thanks for stopping by!