Throw away the flash cards and start having fun with color! This rainbow scavenger hunt will have kids moving around the room and learning about the colors without even knowing it.
Pin to your March Board!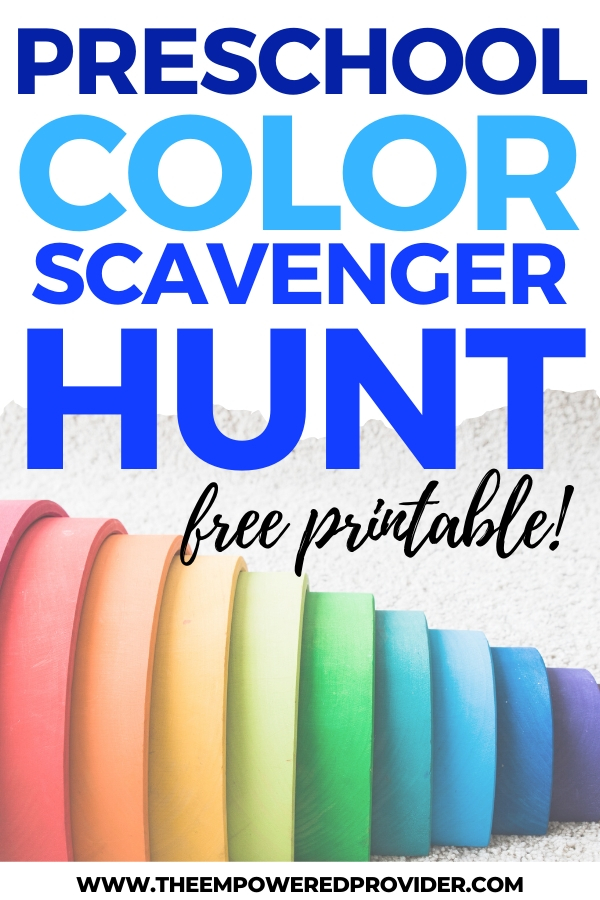 ---
Preschool Color Activities
There are so many fun things to do with color when it comes to young kids. Color sets the stage for science, math, creative art and so much more!
I found a way to use this color scavenger hunt to connect our learning to home using the free printable I have shared below.
---
Teaching Colors to Preschoolers
As an early childhood educator, we must be careful to choose topics that are meaningful to young children. Having fun with color is just about one of the best concepts you can focus on with preschoolers. Albert Munsell of Munsell Color highlights the connection between learning about colors and development:
Recognizing the colors and identifying the color names is an important part of a child's development. Early identification of colors helps to create the cognitive link between visual clues and words.

Albert Munsell
Color Activity: Rainbow Scavenger Hunt
---
Supplies You Will Need:
This post contains amazon affiliate links.
Preparation:
In big bold letters, write the color name on each bag. (i.e. on the red bag write the word "red", etc)
Line up the bags in rainbow order to spur some curiosity from your group!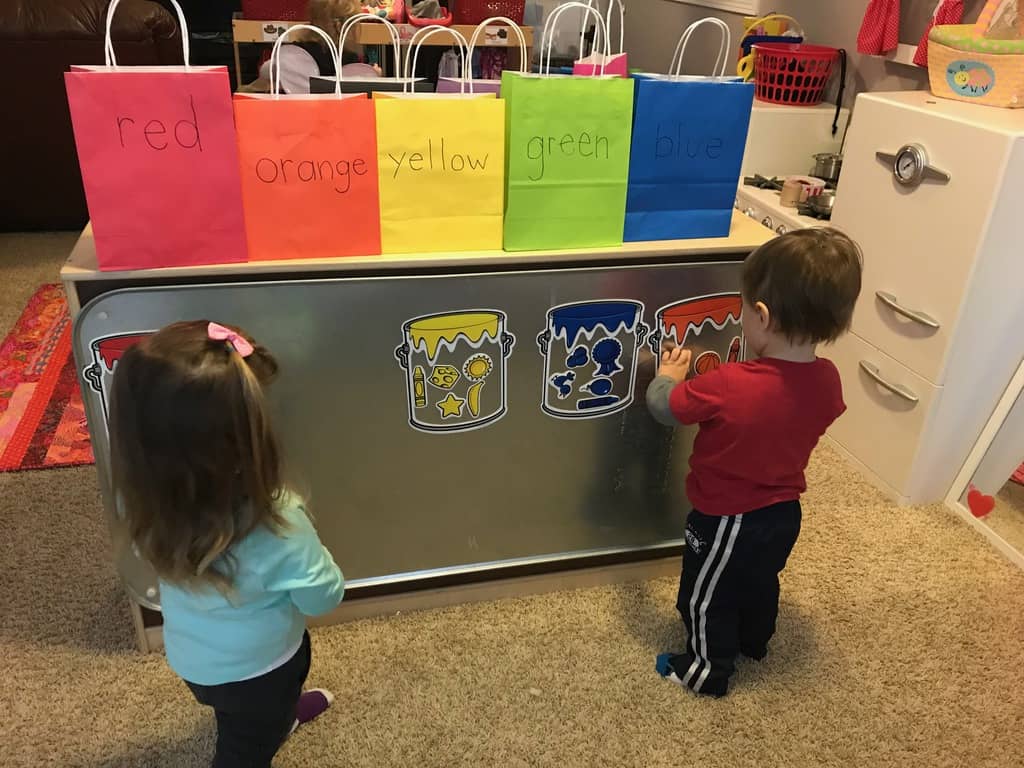 How to Play:
Choose one bag per day that you are going to fill with the kids.
Announce that you will be going on a RED hunt!
Have kids walk throughout the room and bring something RED that will fit inside the gift bag.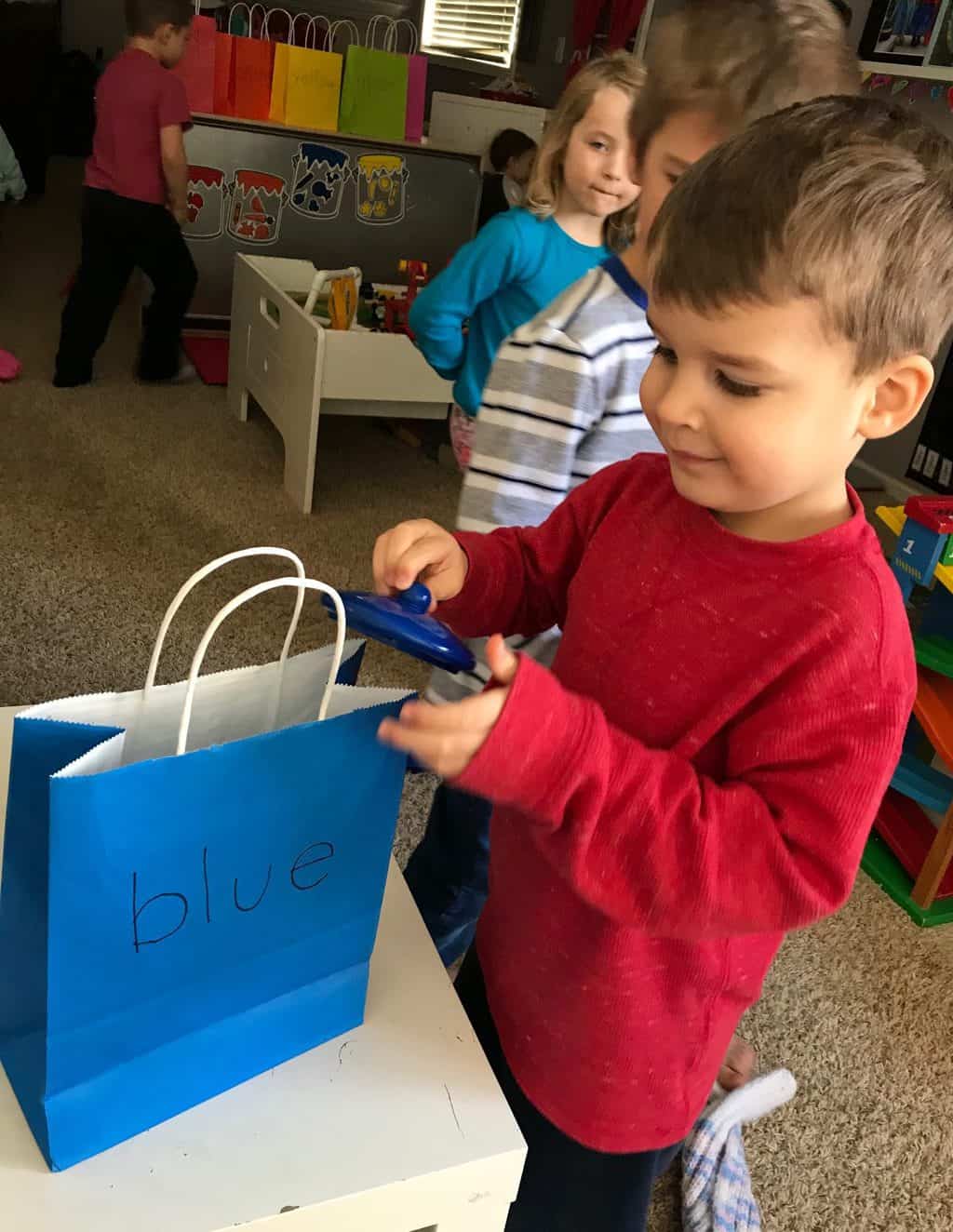 ---
Alternative #1: Send home a note to the families explaining that you are learning about colors and provide a color schedule for the week! Have the child hunt for something at home that they can bring and put in the bag.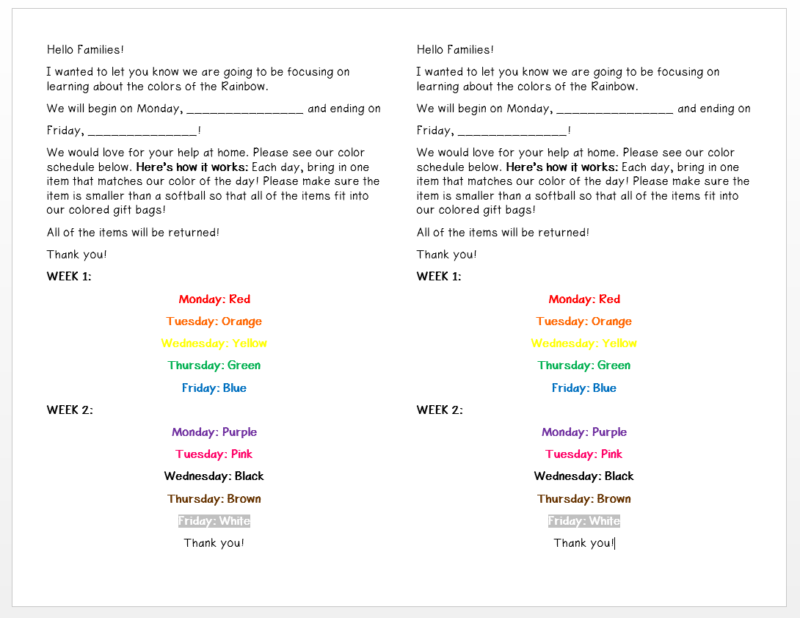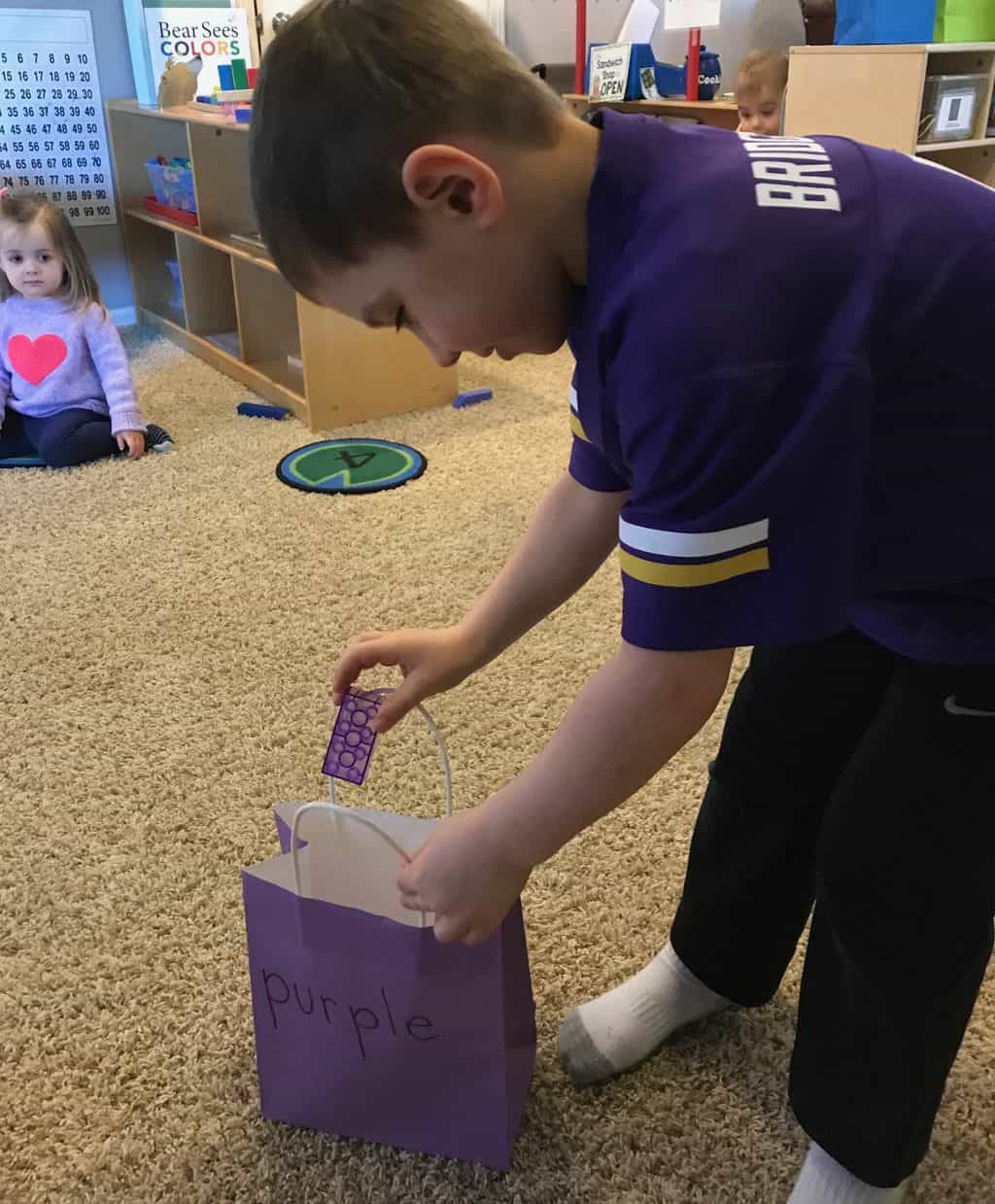 Watch for more color activities for preschoolers coming soon!