Learning about colors doesn't have to be boring! With one stop at the dollar store, you'll be all set for this rainbow activity that packs a punch!
Supplies You Will Need:
Shaving Cream (Foam) (Dollar Tree)
Tempera Paint
Educational Trays or Cookie Sheets
Large piece of white paper
Squeegee (Dollar Tree)
Paint shirts (optional)
Preparation:
Assemble your supplies
Cover your work space with newspaper (optional)
Write the child's name on the paper before beginning as the print will become rather wet.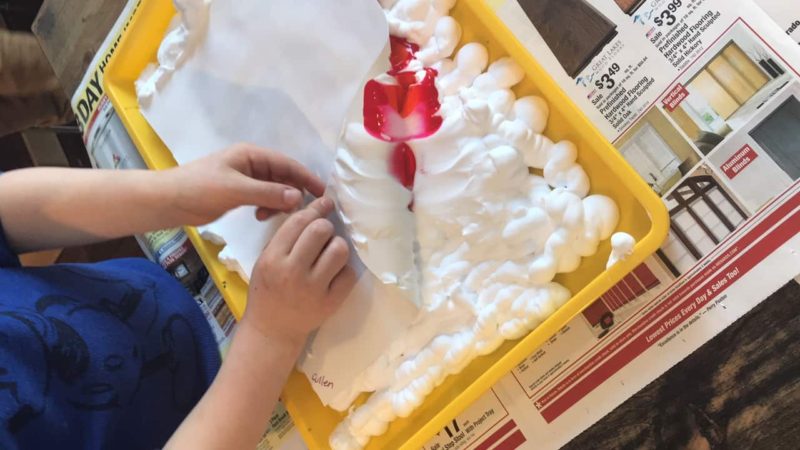 Go Time!
If you want to offer up a lot of independence with this activity, demo how to use the supplies first and then let the kids continue on their own.
Allow the child to spray a healthy amount of shaving cream on the tray until floor of the tray is covered.
Let the child squirt various colors of paint on top of the foam.
Let the child lay their paper on top of the foam/paint base they have created.
Gently press down on the paper with open palms, ever so lightly rubbing the backside of the paper so all parts of the page touch the foam.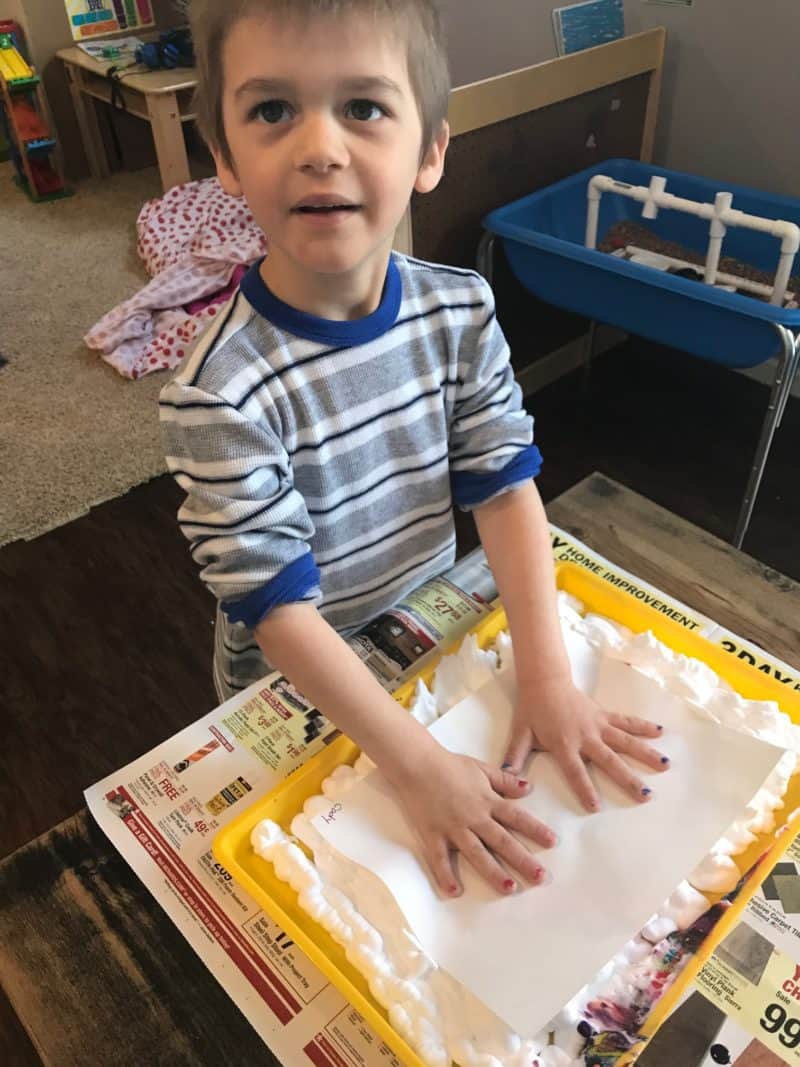 Slowly peel the paper away from the foam and listen for ooh's and aah's.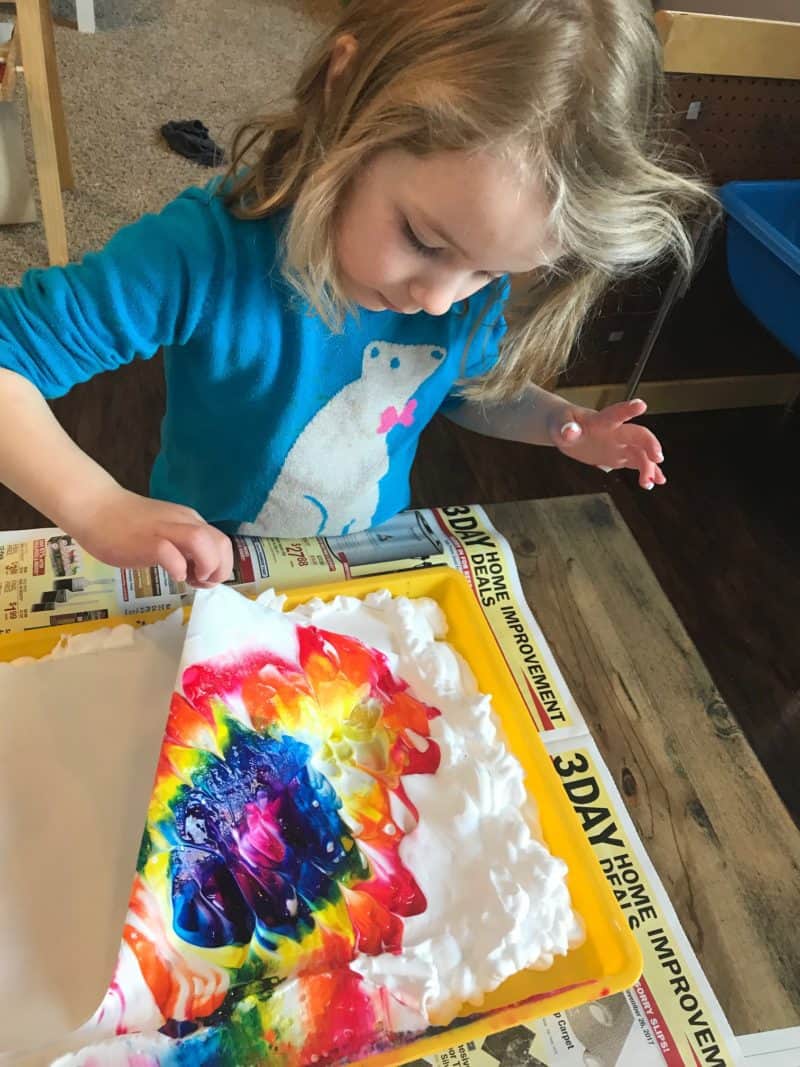 Lay the print on a flat surface and help the child pull/drag the squeegee across the page removing the foam with each pass.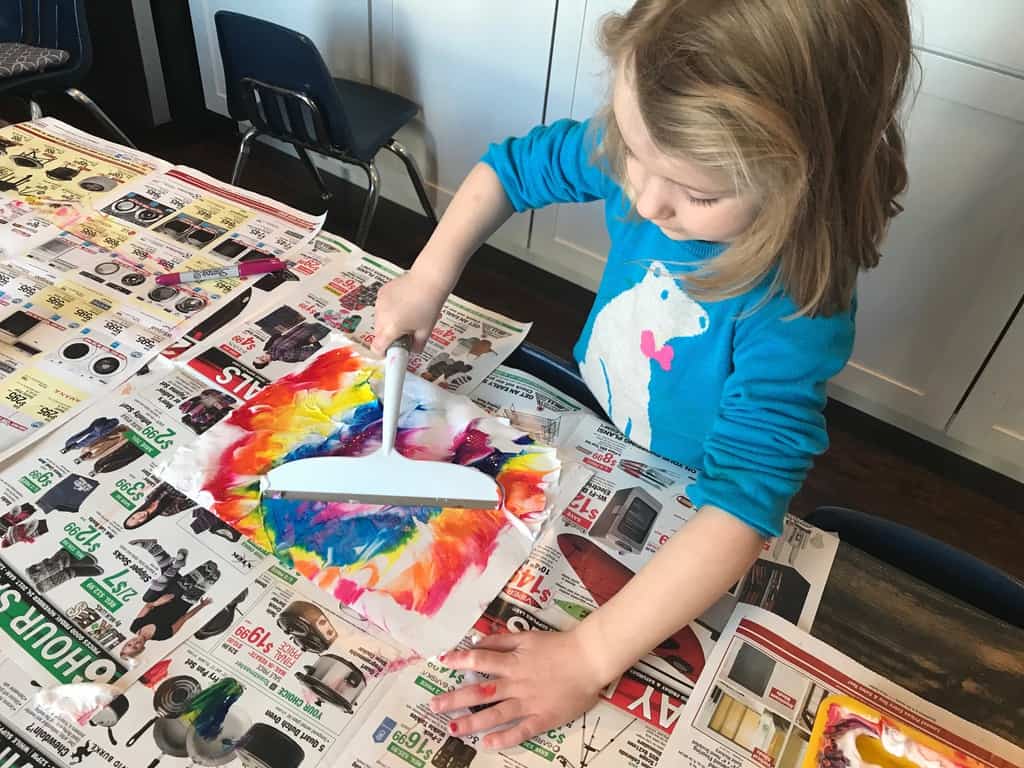 The colors that are left behind are amazing!!
The print transform into a beautiful matte finish piece of art!
Allow for dry time and decorate your space with these beauties!
Looking for more great rainbow ideas? Click on the image below!