This spring dramatic play idea will surely spark some interest in the kids in your group as they learn about spring and the changes happening in the outdoors this time of year.
With just a few supplies, you can build a nest for your 'little birdies' and save it from year to year for more play.
You may want to consider brightening up the space around the nest by creating these flowers as a great wall decor idea.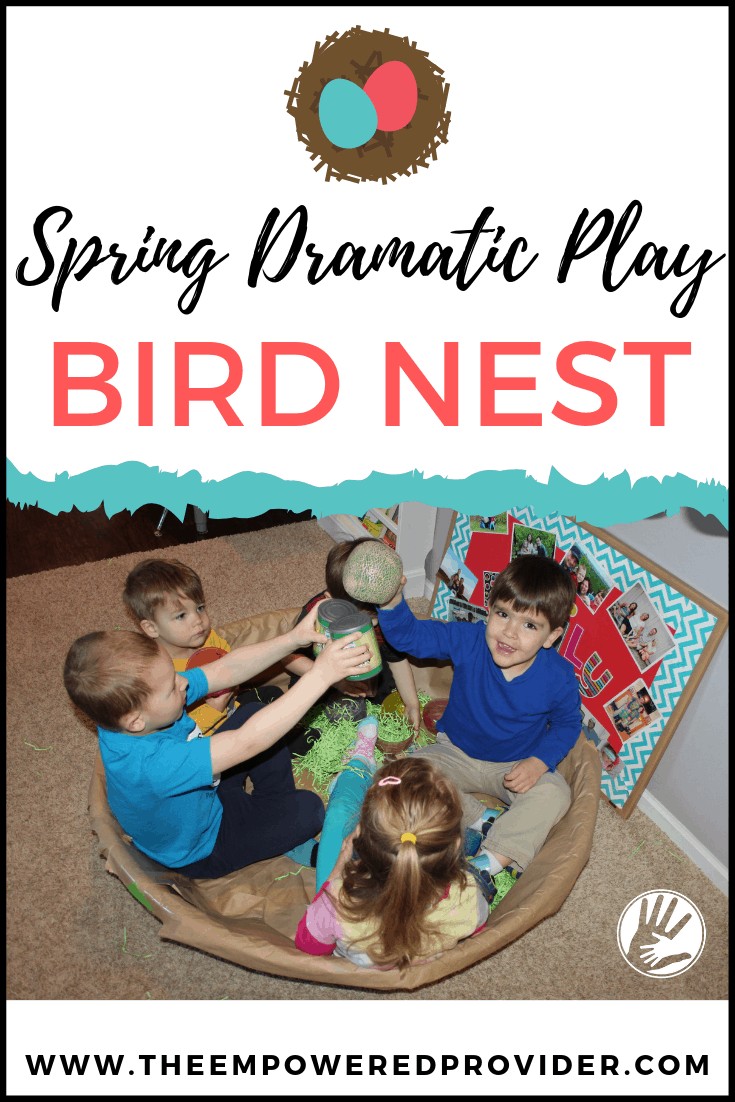 If I were bettin' girl, I would say this dramatic play will find a secure place in your rotation of settings you create each season!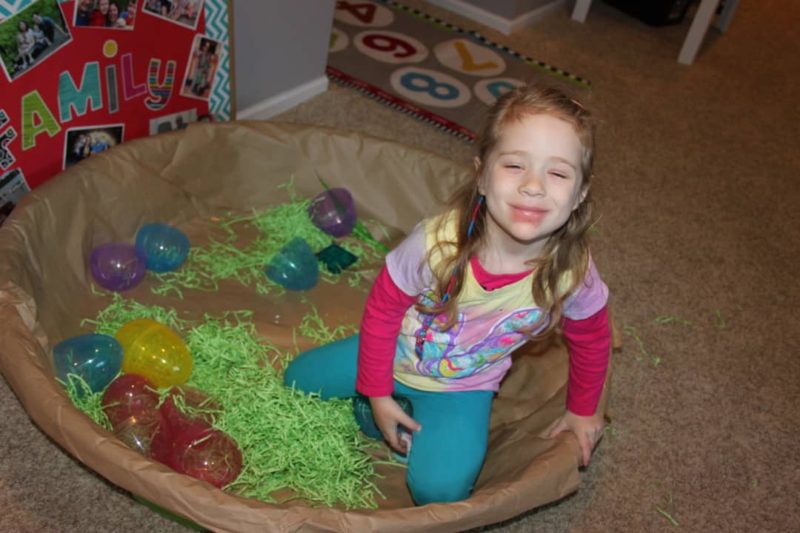 Supplies You Will Need:
Clear packaging tape
Easter Grass
Toy Worms (optional)
Preparation:
Cover the top and sides of the pool completely with packaging paper. TIP: Don't worry about wrapping in neatly. In fact, the more crinkled and crumpled it looks…the more it will resemble a bird nest!
Add some Easter grass and the other props listed above.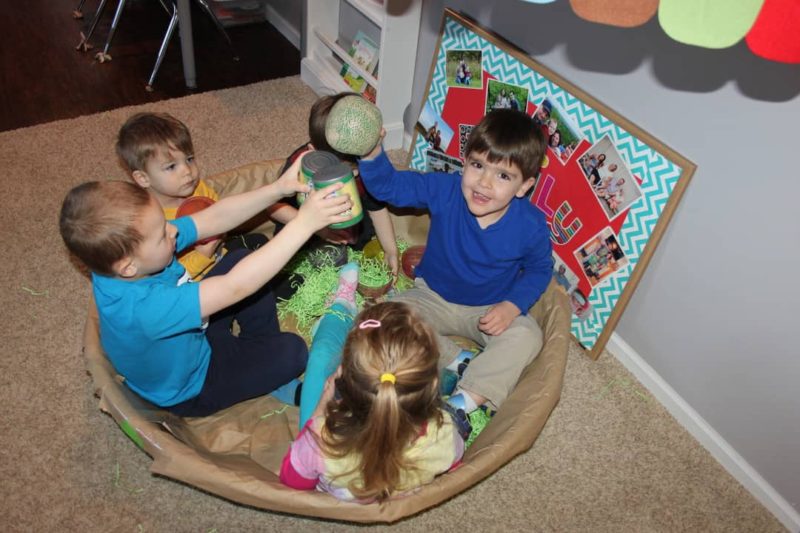 Go Time:
Allow the kids plenty of time to explore their new nest!
Explain that a birdie must get in and out of their nest very carefully as to not break it. This will be the home for their babies.
Plant a few books about birds near by so kids can explore what real birds would do in a nest like theirs.
Have packing tape near by to fix any tears in the packaging paper.
Our crew quickly began talking about what birds need to eat.
Worms?!
Oh dear no.
They opted for a feast of cantaloupe and canned corn.
Ha!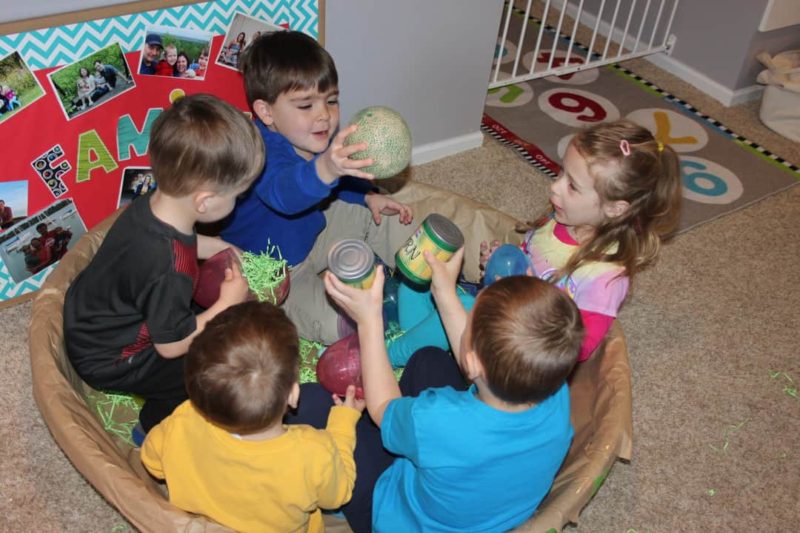 Does your interview process need improvement?