Opening a family child care can feel overwhelming.
No matter what profession we choose, at some point, we inevitably are the rookie at one point or another in any job we have.
Newbie. Amateur. Beginner. Apprentice. Novice.
If you are new to the field of family child care…buckle up and get ready for a wild, thrilling, rewarding, and at times bumpy ride. Your first year can be exhausting because it's as if you are the conductor and the rider at the same time.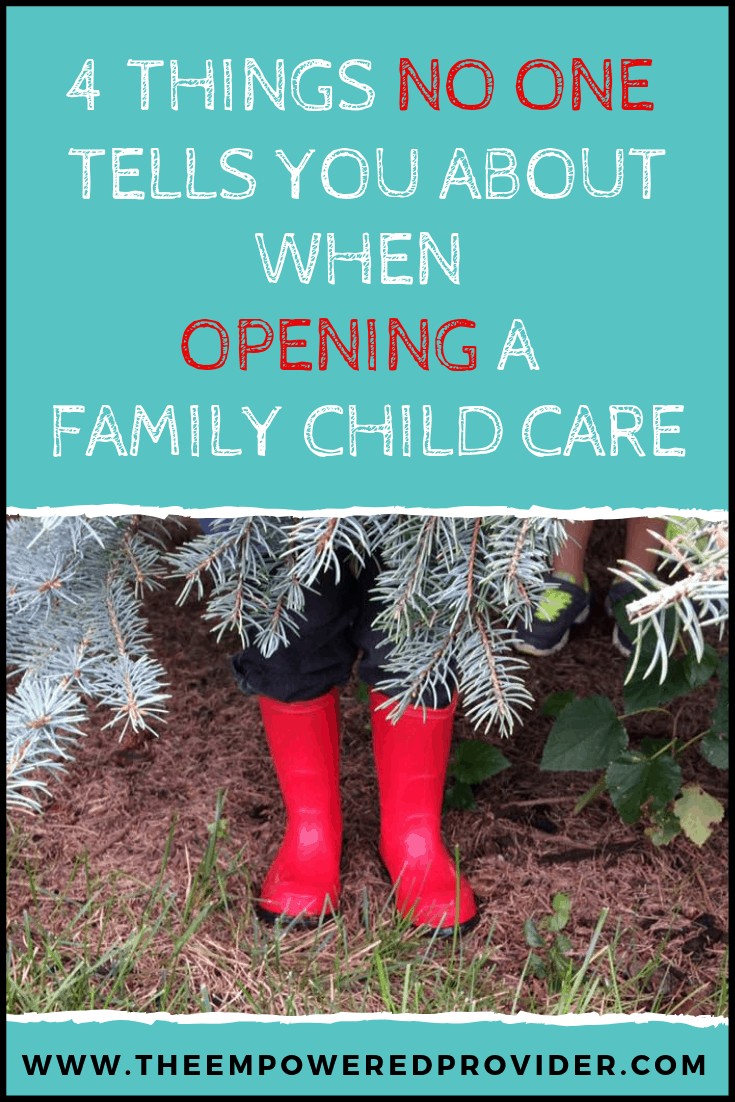 Top 4 Mistakes New Providers Make:
1. Enroll Everyone Who Wants to Enroll.
I remember the feeling distinctly.
I had done my research….written my first business contract and had figured out what I would charge for my services. I advertised in places I thought would be the most effective and set up my child care space. The next step was to sit and wait for inquiries to start rolling in.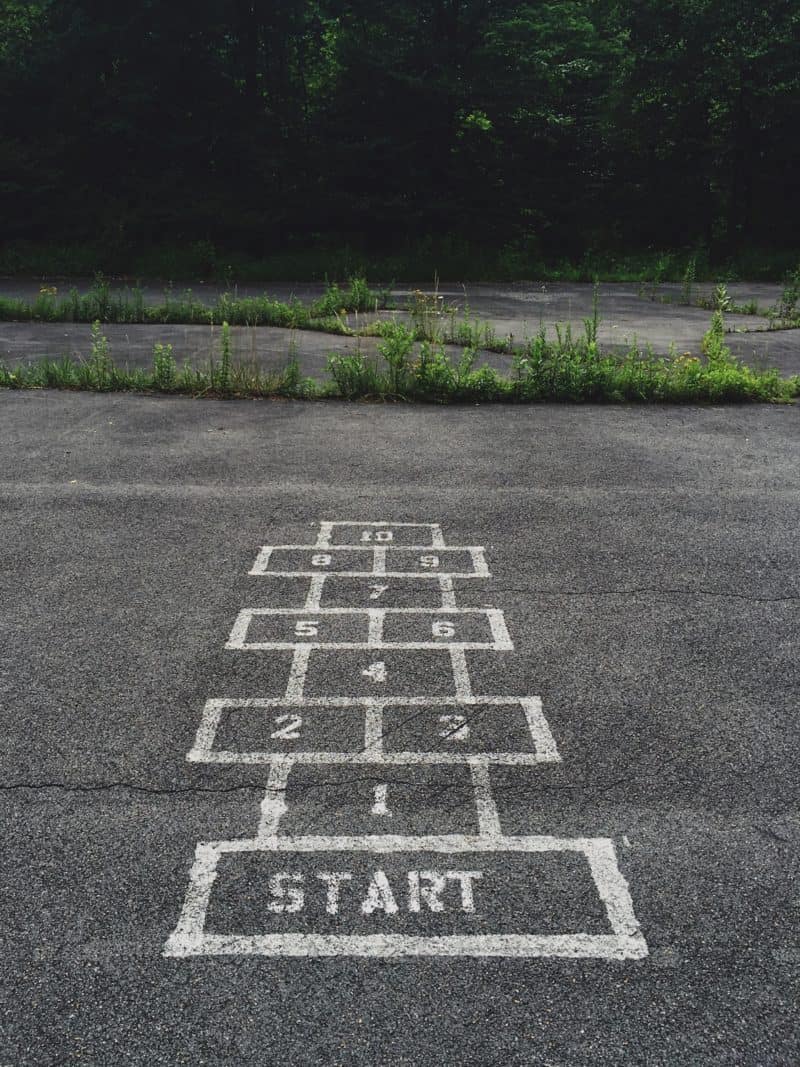 This is the point where doubt and fear creeps in if you let it.
What if I can't convince anyone to enroll in my program?
How will I provide an income for my family if no one signs on?
Fear not young Padawan.
Fear can derail us. At times it can cause us to make decisions that are not in line with our original goals.
Enrolling every Tom, Dick and Harry who calls to inquire about your vacancies is one of those poor decisions.
Yes, interview everyone who inquires, but be patient.
Wait for the family who jives with what you have to offer.
The family who seems to have a similar approach to parenting as you do. You can be extremely different from one another in other areas of life, but as long as both parties agree on what a young child needs at this stage of life, you will find success in this new partnership.
A lot of providers, both new and seasoned, forget that the client and the provider are interviewing each other simultaneously.
The interview is your time to sell your program, but is also the time to figure out if the family sitting in front of you is a good fit.
Try using this Interview Guide as you meet potential clients.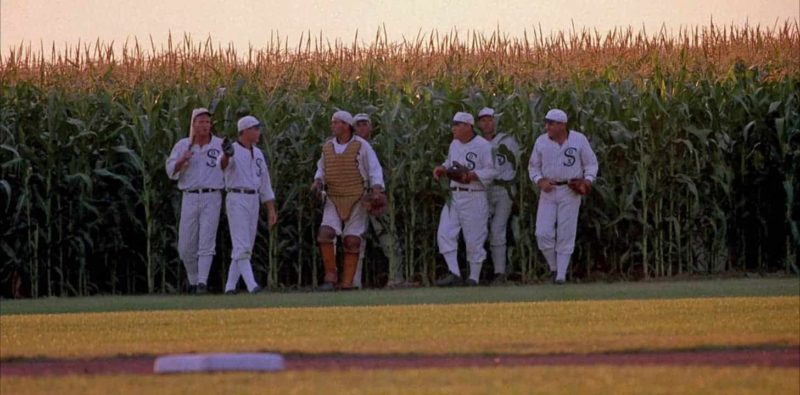 Remember that old saying from the movie The Field of Dreams?
"If you build it, they will come."
Use the interview to collect your information.
Listen to your gut, because 99.9% of the time, it's right.
How do you feel when you're around this family?
Do you feel like you have a connection?
Is there something about the family that is making you nervous or uneasy?
Most providers will confess that when they have a family in their program who is difficult to work with day in and day out, they had predicted this outcome all the way back during the interview phase.
Enrolling out of desperation is no way to begin a partnership.
When you are absolutely certain you would like to enroll a family, initiate the conversation about next steps in the enrollment process.
If you are unsure about our compatibility or certain another program would be a better fit for them, tell them you have a few other families to interview and you'll be in touch within the week.
The right clients will come along.
When this happens…welcome to one of the most amazing jobs on the planet. You have met your people and this is the start of building the most incredible community within your venture of self-employment.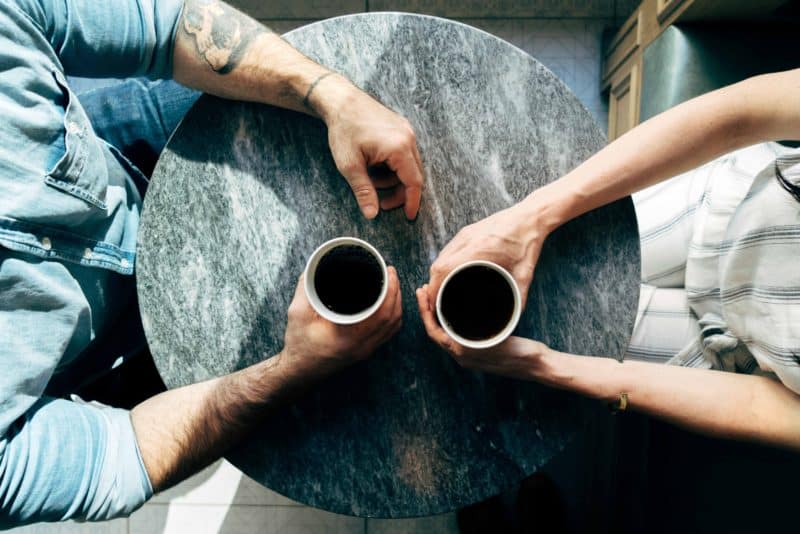 2. Not Involving Your Partner/Spouse
The main difference between a family child care program and a center program is that a family child care program is run out of the owner's home.
Often times, if you share your dwelling with a partner/spouse, the two of you have come to the decision together to open your home to a family child care business filled with clients passing through your door each day.
To set yourself up for success, it's best to communicate with your partner thoroughly before you officially open and as you continue to grow your business. Some topics to cover include:
How does he/she feel about using your bedroom as a sleep space?
Are there any spaces in your home that you would like to keep off-limits to clients?
How will responsibilities be shared between the two of you when it comes to making sure the house is presentable for clients each morning?
If you have children, who will be responsible for getting them ready in the morning?
Is your partner comfortable subbing for you if need be? Does he/she understand what kind of training will be required? Regardless of how you prepare together…there will still be surprises; things you didn't think of and didn't go over in your preparatory conversations.
Opening a family child care business in your home impacts the entire family.
How will you balance the needs of everyone in the household?
3. Not Giving Yourself Enough Grace
With anything new we try there is a learning curve.
The best way to improve and your mold your new business is by making a few mistakes along the way.
Give yourself time to grow and flourish. This won't happen overnight. There can be A LOT to learn. Most people go into this field because they enjoy working alongside young kids not because we have a passion for book-keeping, marketing or analytics.
Aside from the courses required to hold a license, figure out areas of this business where you have the greatest opportunity for growth. Enroll in those classes and enlighten yourself so you can apply your new knowledge to your business plan.
Network with other providers who have already run the gauntlet of being a new business owner. Connecting and sharing ideas with other people in this field (especially the ones with a good sense of humor) kept me afloat while I was learning the ropes.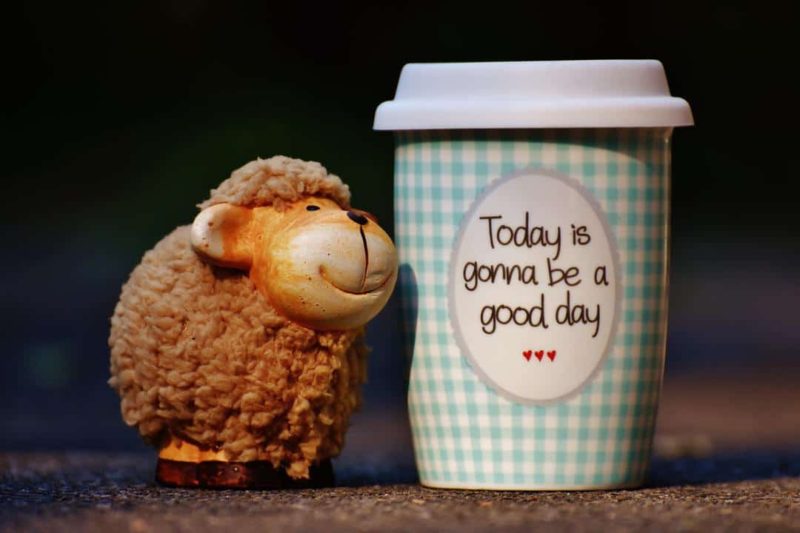 4. Putting Everyone Else's Needs Above Your Own
Early on in my career I was guilty of trying to please every client. Even if it meant my decision cost me or my family time or income. As I became more experienced in this field, my confidence rose and I figured out what my non-negotiables were. For me it was:
Wellness/Illness Policy
Picking up on time.
Payment Policy
It doesn't mean I was loosey goosey on all of my other policies but if a client was meeting me on my non-negotiables, I was much more flexible on some of the other situations that pop up in every day life with a family with young children.
Flexibility is a GOOD thing in this field—but doing a full on back-bend is stretching things a bit too far.
Here are some of examples of common scenarios within a program that can lead to learning and growth:
SCENARIO 1: Your client calls in the morning to tell you that their child has a low grade fever and diarrhea, but otherwise is acting okay. They say that both parents each have an important meeting today and CANNOT miss work to stay home with their child. They are hoping they can still drop off their son/daughter for the day.
You allow the child to attend, and by doing so you ignore your wellness policy that states if the child has a fever over 100 degrees and has more than 2 episodes of diarrhea in 24 hours, they need to be excluded from care until they are symptom free for 24 hours without the use of fever-reducing medication.
In the days to follow you learn that two more kids in your program have developed similar symptoms and are now home with a fever & diarrhea. (I'm telling you…I've been there)
Rats.
Always put forth the best interests of the entire group of kids.
With practice, I figured out how to remind my clients with great empathy and understanding that I need to be consistent across the board when it comes to my wellness policy and will do the same in the future to protect their child should someone else ask to attend for the day while not feeling well.
SCENARIO 2: A new client once asks you if you would consider changing your hours to close at 6pm each day, instead of 5:30pm, and without skipping a beat, you answer back quickly with a cheery, "Of course! Not a problem!"
Fast forward to 5 months down the road in which you are regretting your decision to extend your hours for one client, and are now unable to bring your own child to his/her extracurricular activities because of the added time commitment to your job.
Double Rats.
I learned how to say, "That's a great question. Let me get back to you."
This short phrase saved my career.
I'm a people pleaser. Big time.
When I figured out that I don't have to give an answer on the spot…it allowed me to think through the question/opportunity that was being presented to me and then I could craft a response that was true to my myself, my program and the needs of my family.
Granting yourself a wee bit more time allows you to make mindful decisions about your program that are in line with your business and family goals.
If you are a new provider in this field…WELCOME! Find one or two other providers who share similar philosophies about early childhood education whether they are in your home town or a virtual colleague online. Find out if your county has a local association you can join for even more networking opportunities. It will help you feel connected in a career that at times can feel very isolating if you're working alone.
If I were Terence Mann (James Earl Jones) and you were Ray Kinsella (Kevin Costner) and instead of standing in front of a field of Iowa corn, we were standing in front of your home talking about opening a family child care business, I would say to you, (in a really deep James Earl Jones-kind-of-voice), "If you build it, [and are kind…

and warm
and authentic
and confident
and patient
and professional
and purposeful in your mission], they will come…