Ever experience writer's block when planning your summer menu for the ninth week in a row? In this post, I share summer lunch ideas that kids will actually eat and will make you look like a lunch lady rock star.
Scroll down to find a pre-made lunch menu just for you!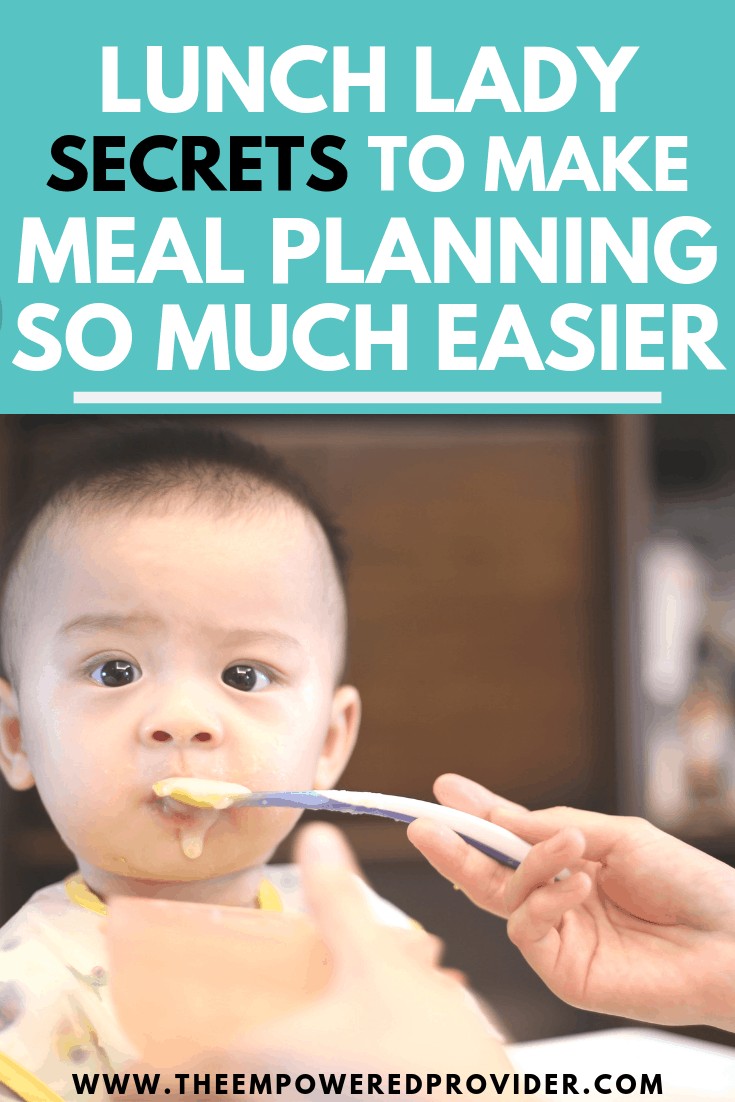 Over the years I've found that there are several ways to save time, money and energy when meal planning for a group of young kids.
STRATEGIES TO EASE THE BURDEN OF MENU PLANNING IN FAMILY CHILD CARE:
Serve the same meal every Friday, using meal components that hold up longer in the fridge. My favorite Friday meal was a 'picnic lunch' that consisted of a sandwich, carrot sticks w/ hummus, and apple slices. By serving the same thing on Fridays, it allowed me to reserve some brain power by not having to think of a meal to serve on the last day of the week.
Cook once, serve twice: Double a family recipe over the weekend and save it in the fridge for your child care crew on Monday. Meals that reheat well are: casseroles, mini meatloaf, lasagna, or chili!
Take a peek at your grocery ad when deciding what to serve. If ground turkey is on sale, serve up tacos, sloppy joes, and turkey burgers in the same week.
Serve breakfast for lunch! Kids love the change up, plus it's economical!
Eat outside! If this option is feasible in your setting…consider it a few times a week! You'll be surprise by how much time you save on clean-up. Pull those high chairs out there too!
Summer Lunch Menu Ideas Vol 1:
Pull the summer lunch ideas off the menu below and add it to your menu or print and laminate the entire thing (click HERE to print).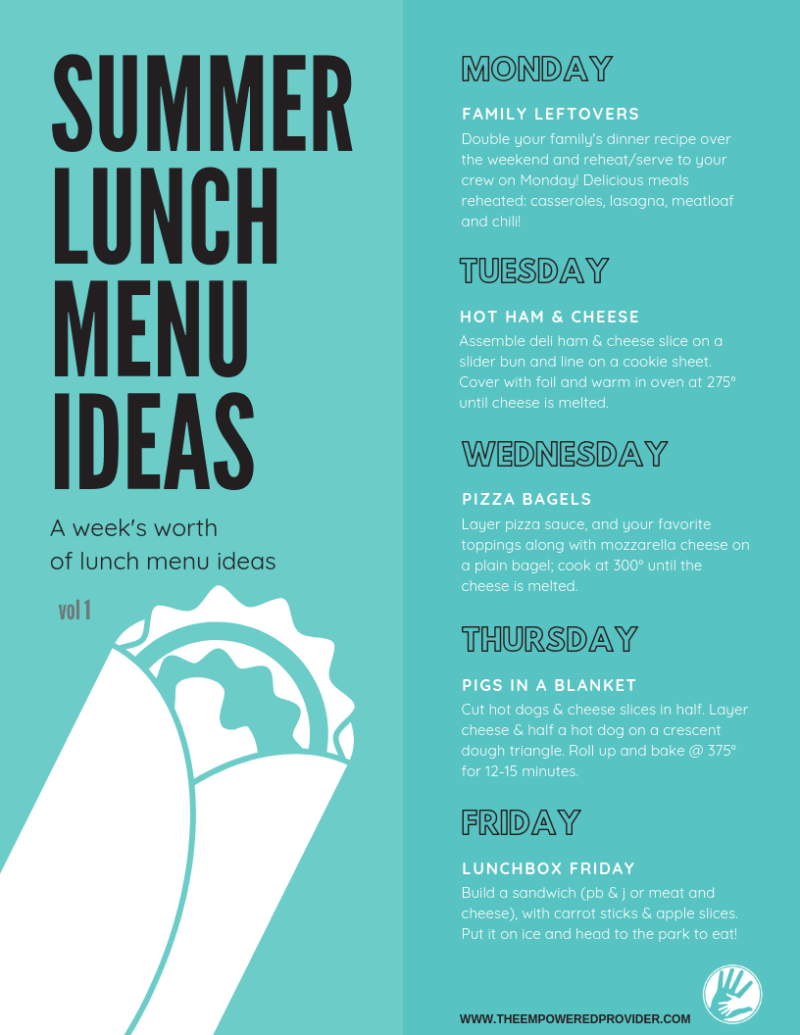 The menu above includes a main dish idea for each day; add a fruit and vegetable side of your choice for a well-rounded nutritious meal!
Cheers to delicious, nutritious and easy lunches!
---