Spring art ideas for preschoolers are a dime a dozen…but this will most likely become an annual tradition because it's so colorful and easy to do.
These spring tulip prints allow the kids to explore the colors of this beautiful flower!
Before we begin…you may want to run to the market and grab a small bouquet of tulips or take a walk and point out tulips in your neighborhood so that the kids have a clear understanding of what this flower looks like.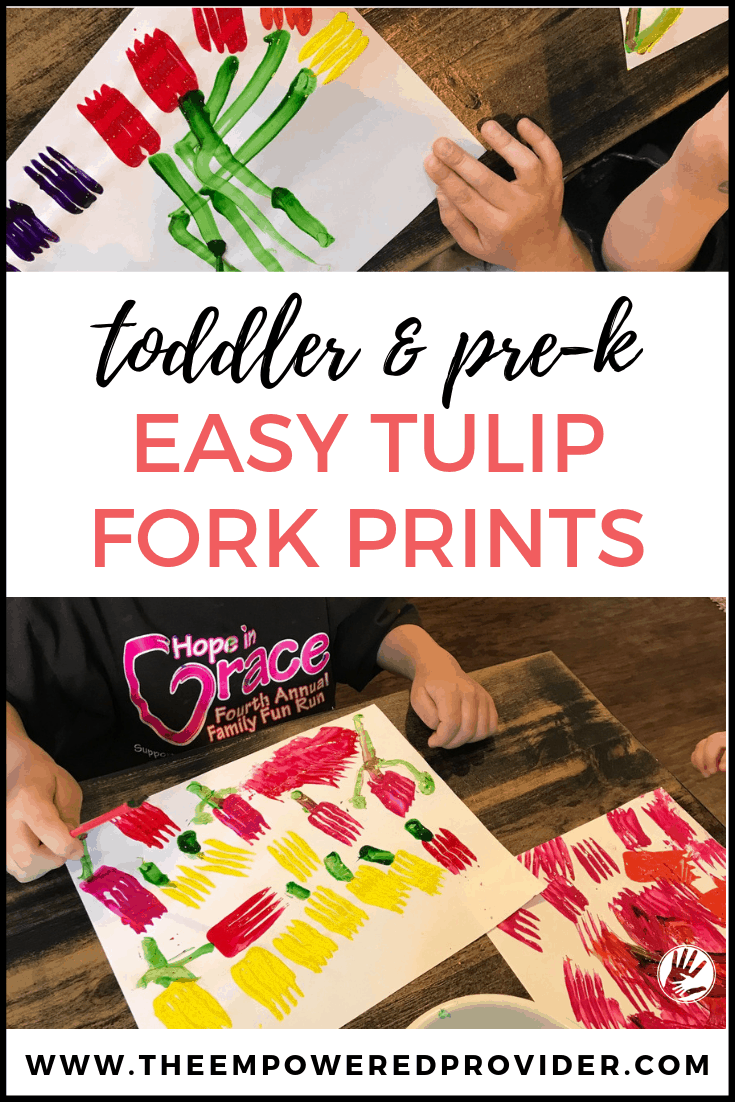 Like so many other art projects and activities I share on this site, you most likely have most of the materials on hand for this preschool Earth Day craft.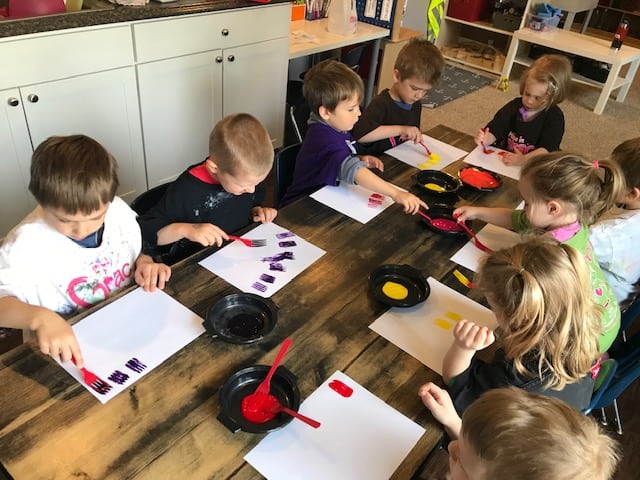 Supplies You Will Need:
Blank white construction paper
tempera paint in assorted colors
green tempera paint (for the stems)
plastic forks (one for each child)
paper plates (optional)
thin paint brush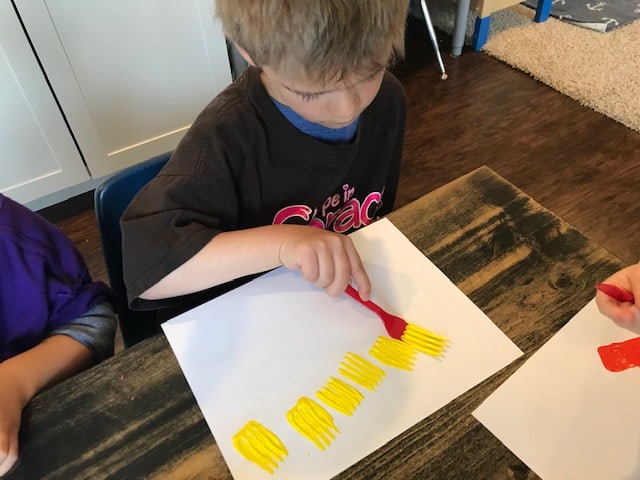 Preparation:
Cover your work surface.
Set out various paint colors on paper plates for kids to choose from as they begin to make their tulip prints
Lay out a piece of paper for each child along with one plastic fork.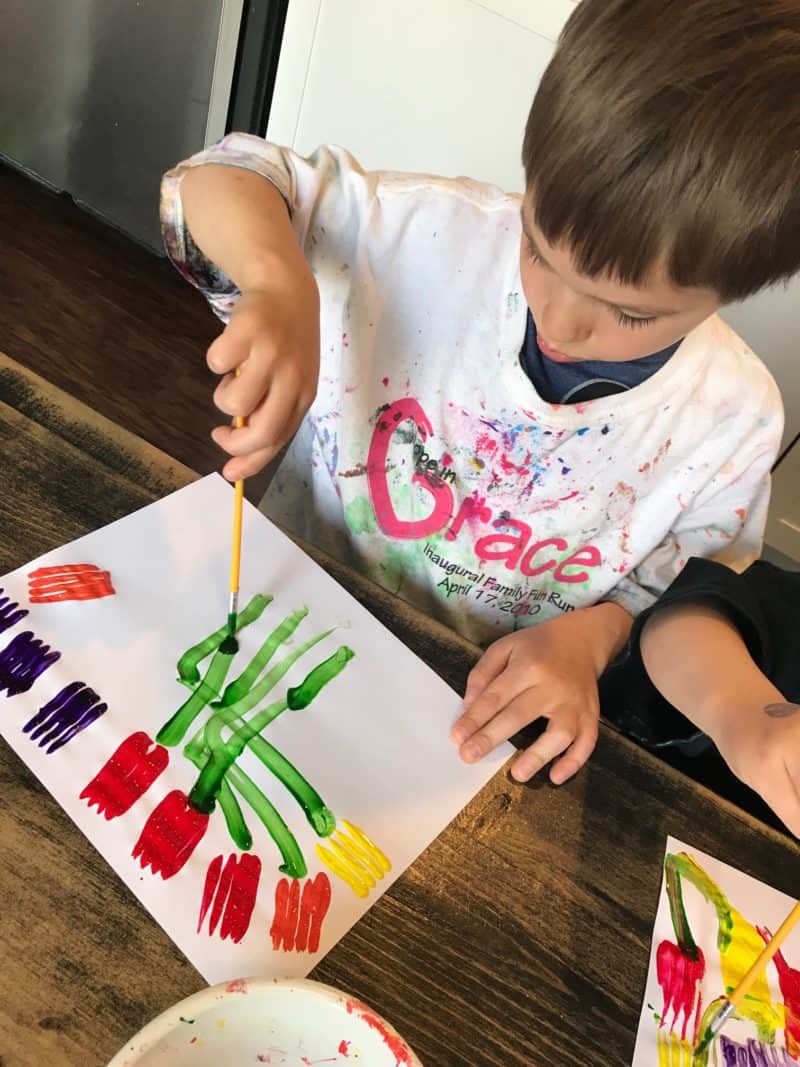 Go Time:
Demonstrate how to gently press the backside of the plastic fork into the paint until it is covered.
Press the fork gently onto the paper and lift up—creating a tulip-shaped print.
Fill the paper with the desired amount of tulip prints
When finished, use a thin paint brush to add long green stems to each flower.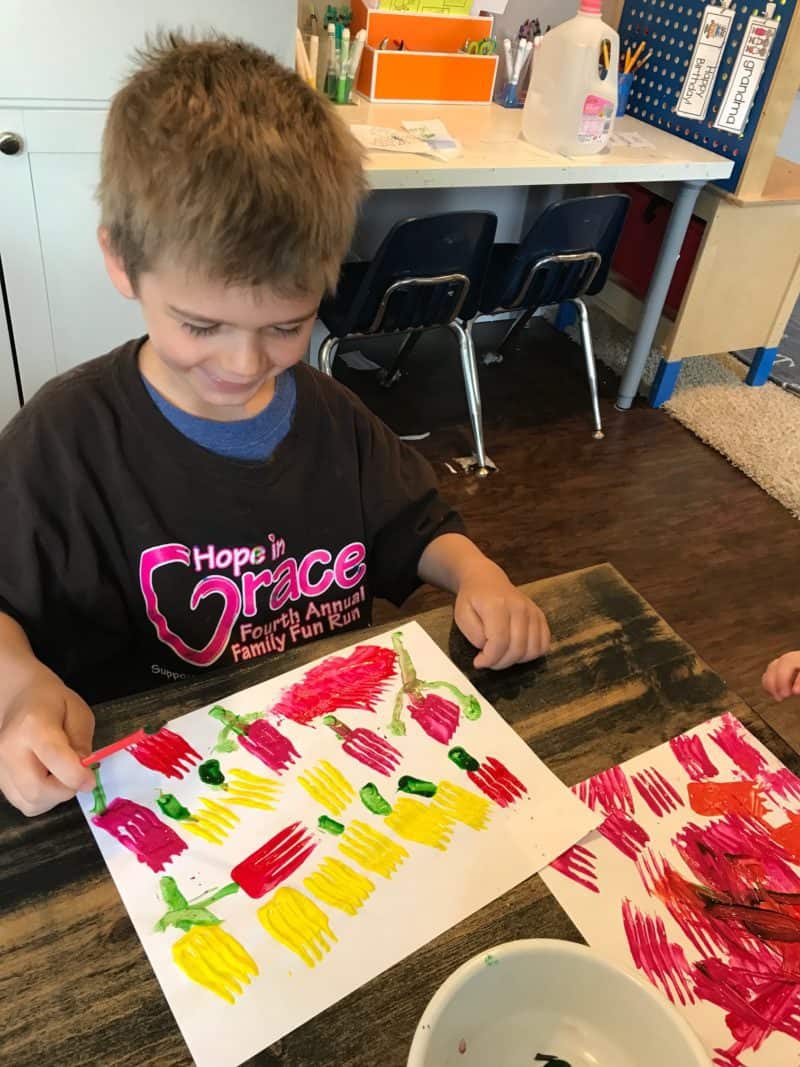 Extension Activity:
Laminate the art piece once it is completely dry and showcase as a place mat!