Wait! Don't pack up those plastic Easter eggs just yet! Those tiny, colorful, plastic toys pack a big punch when it comes to learning opportunities for kids!
The number of activities you can do with this economical and abundant resource is down-right ridiculous.
Today I'll be sharing one of my favorite Easter egg activities that targets creative thinking and classification skills.
Mystery Egg is an interactive activity in which kids put one tiny thing inside their egg and with the help of an adult, write 3 clues about the secret item so their peers can try to guess what is inside.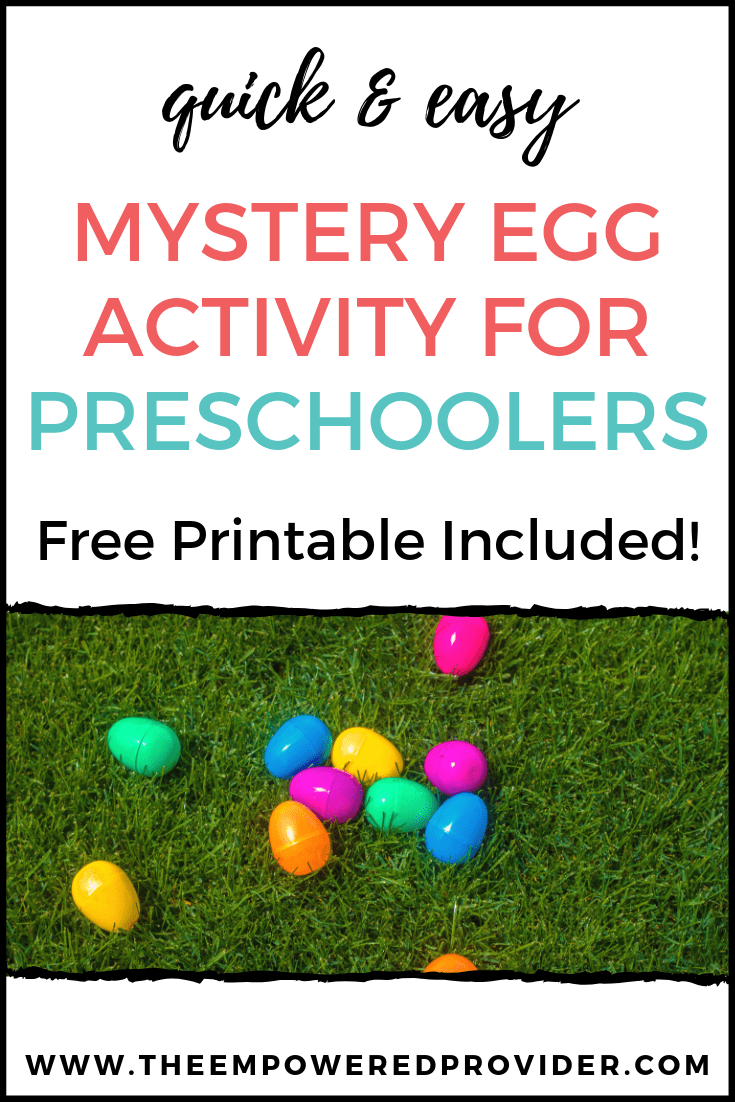 I stumbled upon this post from education.com…and they described the benefits of an activity such as this one so well:
One of the key things kids learn in preschool is how to categorize and sort a set of objects—figuring out what makes them the same and what makes them different. Comparing things to one another is one of the baby steps towards critical thinking and problem solving.

www.education.com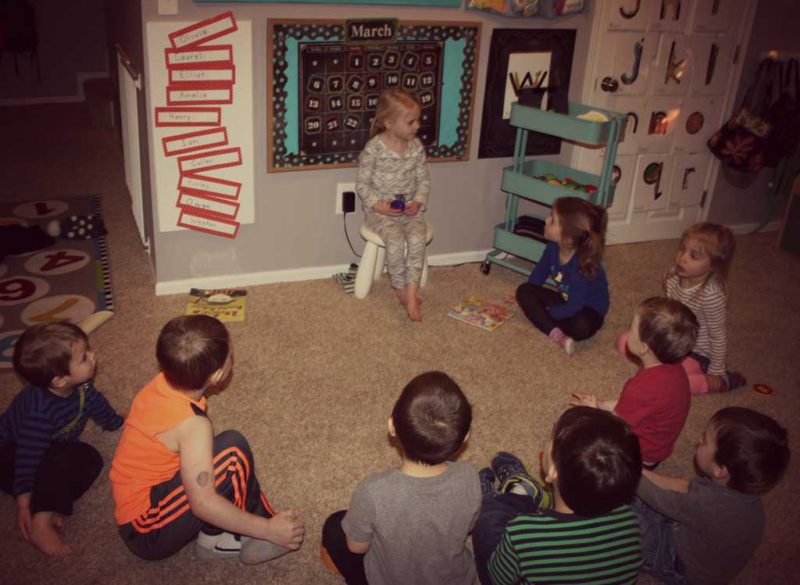 I was first introduced to this idea by my son's preschool teacher. She was a true genius in the world of early childhood education. My son came home with a single plastic egg in a Ziploc bag with instructions detailing how to complete the activity.
A year later, I tried this Easter egg activity with my child care crew and the kids (and their parents) loved it!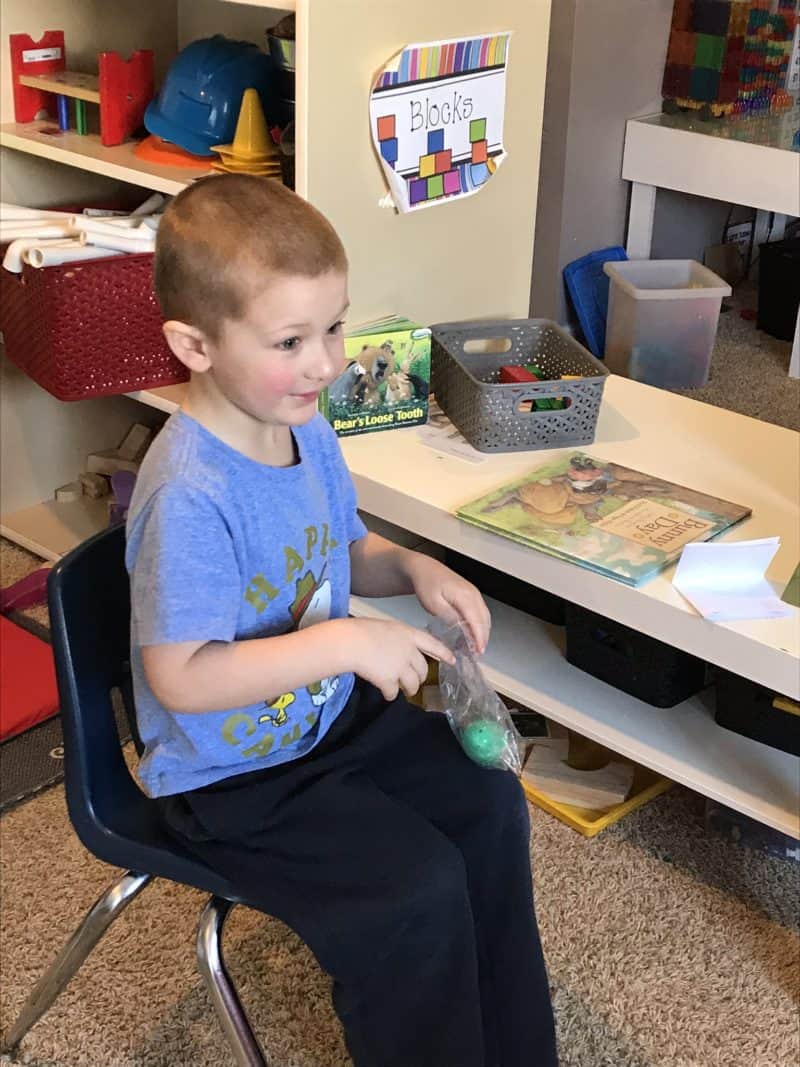 Supplies You Will Need:
Sandwich-size Ziploc bags (one for each child)
Sharpie (To write the child's name on the bag)
Plastic Colored Easter Eggs (one per child)
Click on the link above for your free printable or PIN for later!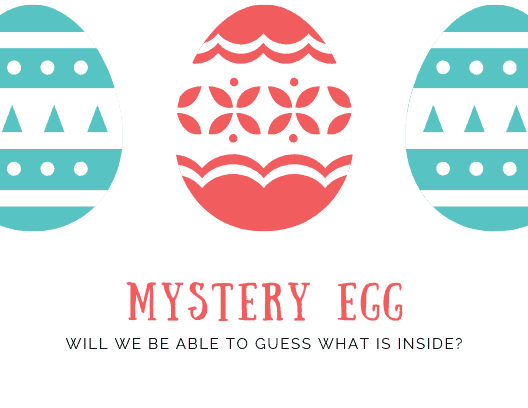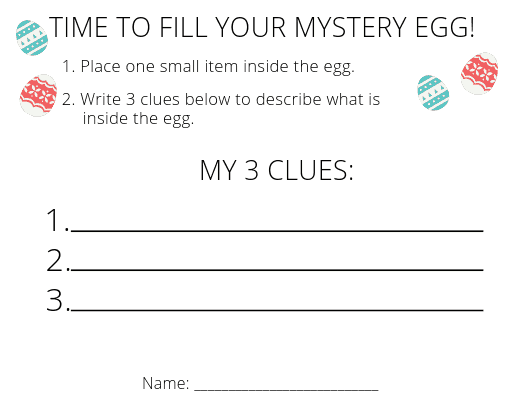 Preparation:
Choose a plastic egg for each child and place it in a Ziploc bag.
To avoid confusion, you may want to write the child's name on the Ziploc bag.
Insert the Mystery Egg Instructions
Send the baggie home with the kids and get ready to have some fun!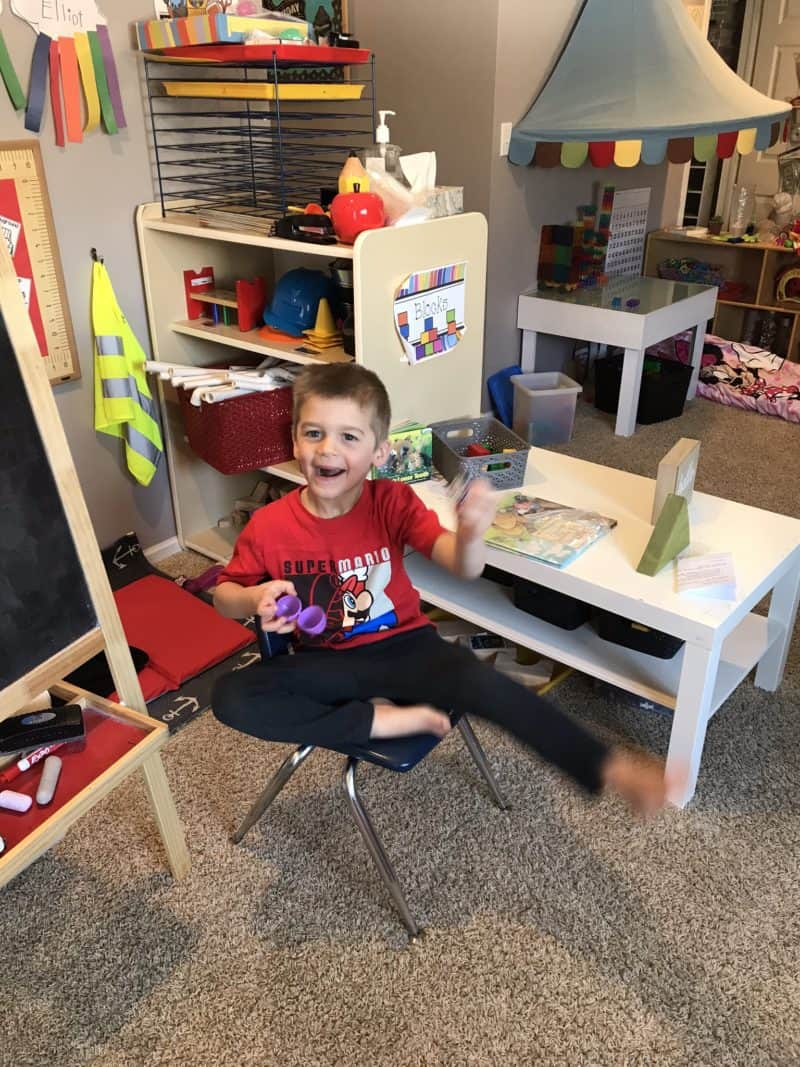 Go Time:
As kids return their Mystery Egg filled with a 'mystery item', put the eggs in a place that is out of reach but visible. This will help avoid anyone accidentally opening up the eggs and spoiling the surprise.
Select a time for the kids to show and share their Mystery Egg. This might be during your circle time aka 'Morning Meeting'…or maybe at the end of the day when the kids are packed up, ready to go home.
Help the child read the clues on their sheet.
Encourage the kids in the group to raise their hand and make their guess as to what is in inside the Mystery Egg.