Whether it's your first day of child care or the child's first day, being comfortable with the emotions in the space is key to a healthy start as you welcome kids to their first day in your program.
We must stop distracting kids from feeling what they are actually feeling and allow them to finish the emotion, from start to finish.
Telling them to 'stop crying' or that 'it's okay' may not be the best approach.
Rather, put a label to their emotion and show them you can handle supporting them through this moment of uncertainty, sadness or anxiety.
Most kids feel either nervous or excited on their first day back to whatever program they are heading to after a summer off.
How we frame up our conversations about their new adventures can make a big difference.
Are you feeling nervous or excited?
I once heard Rachel Hollis (author/speaker) talk about how feeling nervous and feeling excited harbor the same feelings within us — butterflies in the stomach, sweaty palms, maybe a little trembling happening in our hands. The only difference is our approach. One option is fear based (nervous), the other is empowered (excited).
As their caregiver, you get to be the catcher of the nerves or excitement at drop-off time!
With all of these extra emotions swirling about your space during that first day, week or even month back to school…late August or September is not the time for complex activities with multi-step directions.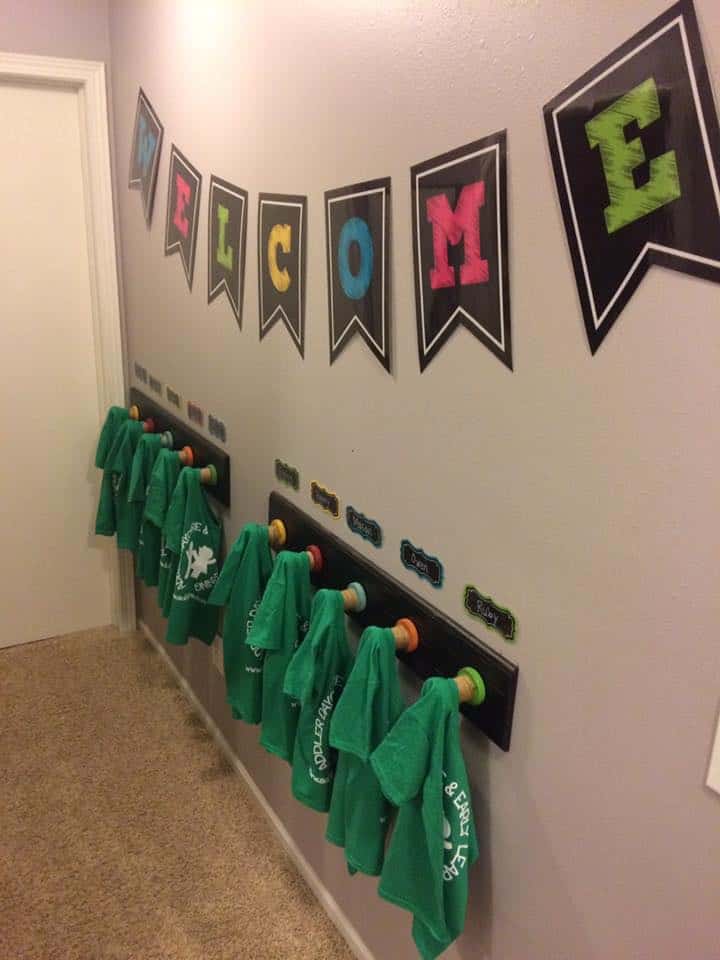 Your curriculum elements should be simple:
Welcome the kids.
Help them feel safe.
Role Model Routines (hand-washing, getting ready for outside, where to put their belongings, meal times, etc)
Echo feelings. Help them label the emotions they are feeling inside.
Slow down.
Have a bulletin board at their height that contains photos of their family.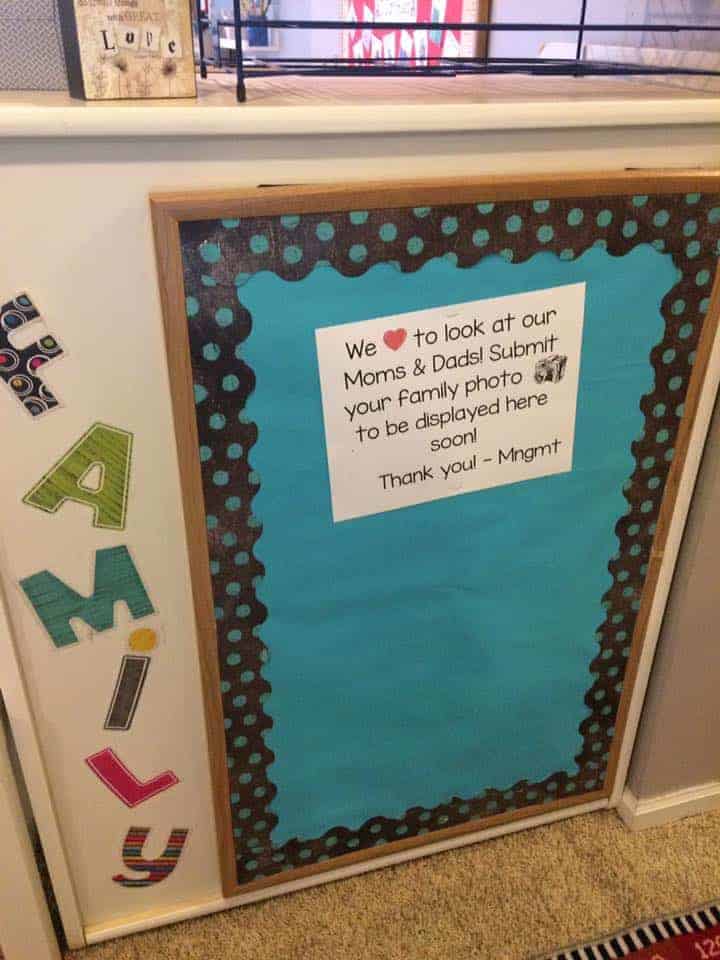 During the first week or two, do whatever you have to do to pare down. The more expectations you put on yourself, the more stressed you will become.
The only thing the kids really want from you during this moment of transition is your time and your attention.
Sit with them.
Play with them.
Talk with them.
Listen to them.
Learn about them.
Show interest in their interests.
SEE them.
Be present.
Follow your schedule loosely so the kids can begin to predict what comes next in their day; which will in turn provide a sense of comfort and safety.
Offer multiple story times.
Offer an area for open-ended creative art.
Make sure there is enough time for quiet independent activities for the kids that just want their own space.
Make sure there is enough time for loud and fast activities for the kids that need to process their emotions with their bodies.
Offer a group activity that requires a little bit of collaboration.
The first day, week or even month of having a new child(ren) in your program requires a bit more planning, over-prep and hours of sleep.
You may feel more tired by the end of the day as you work hard to establish the tone of your daily routines.
I assure you that this will pass and soon you'll have a crew that moves along smoothly throughout the day.