Finding easy science activities for preschoolers is not easy.
This color changing flower activity will fit in nicely within a spring unit or rainbow unit!
Supplies You Will Need:
3-6 clear glass vases or science tubes (1 for each color of dye you choose)
4-6 white flowers; roses or carnations work well (1 for each color you choose)
food color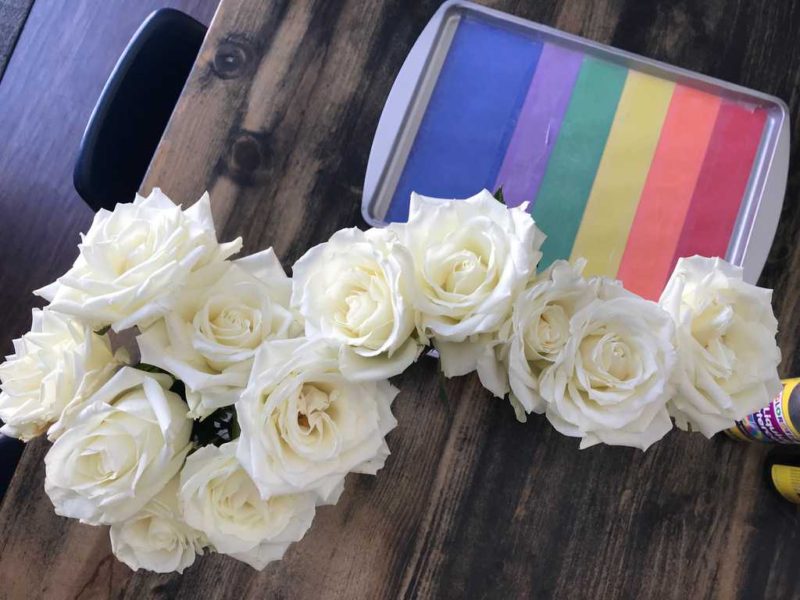 PREPARATION:
Discuss the colors of the rainbow
Show the children the supplies.
Talk about the experiment and ask each child for their HYPOTHESIS. What do you think will happen to the flower when we put it in a vase filled with colored water?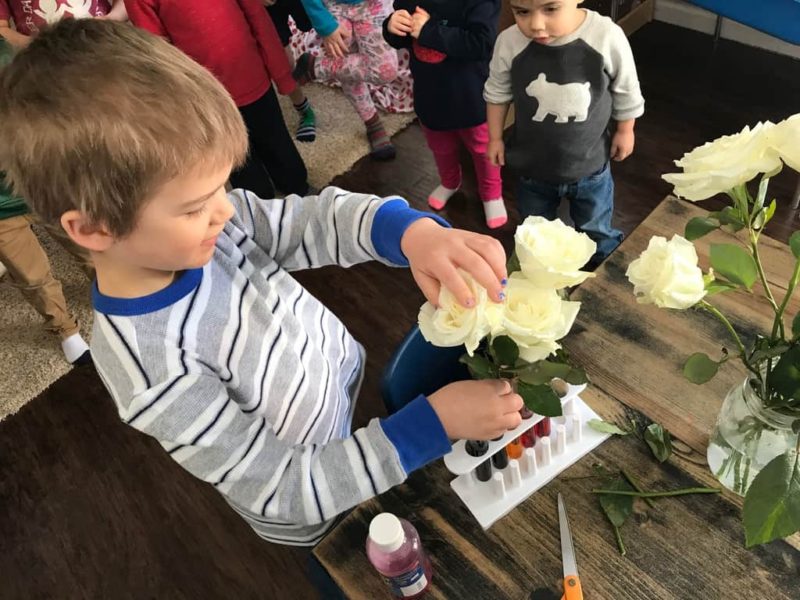 Go Time:
Fill each clear vase or tube about half way with cool water.
Add a hearty amount of food color to each vase. One vase per color.
Trim the carnation stems slightly to expose a fresh bottom on the stem.
Place one flower in each vase.
Place in a safe location to avoid tipping; making sure the kids can observe changes over the next week.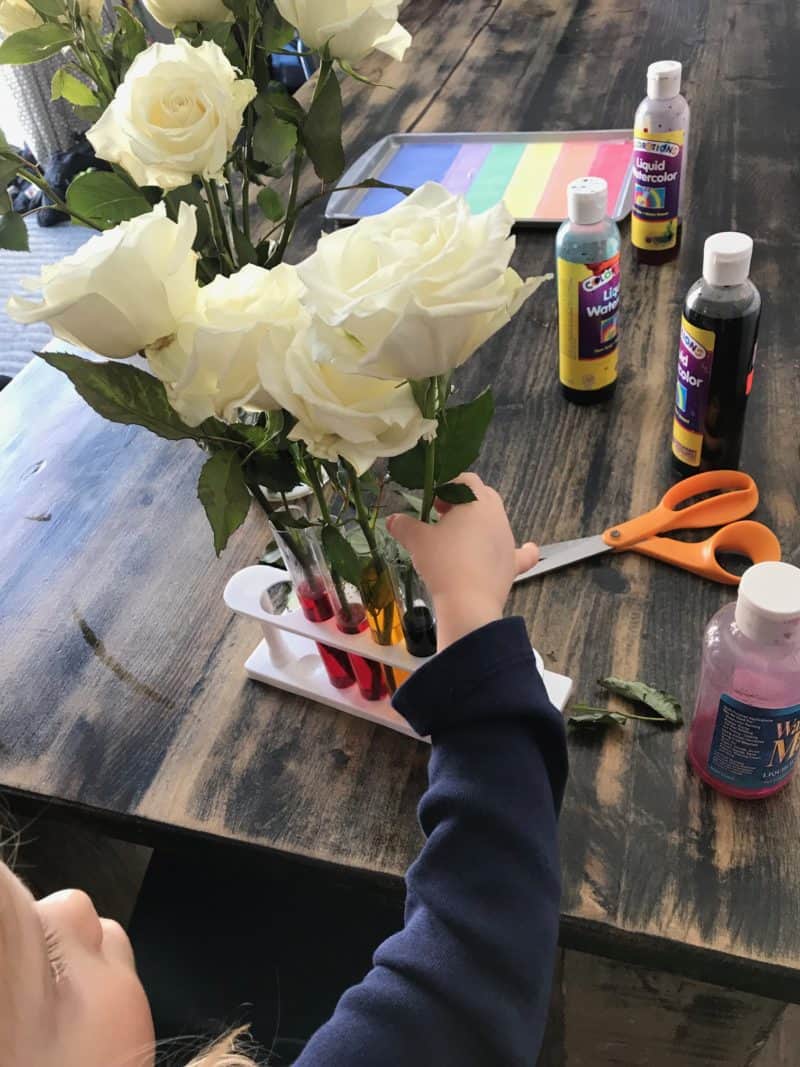 Extension Ideas:
Take a photo of your flowers and continue to do this each day.
Allow kids to journal their observations by drawing a picture of the changes they see each day.
Record their HYPOTHESIS on a large piece of paper and hang near the flowers.
Set a few extra flowers aside and put them in clear water (do not add color). This can serve as your constant for the sake of comparison.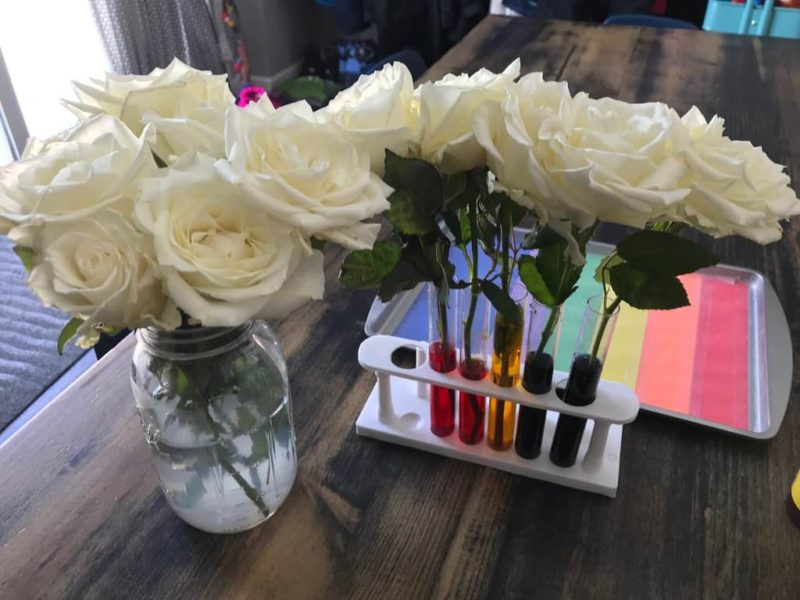 HYPOTHESIS…WILL KIDS EVEN UNDERSTAND THIS WORD?
Q: Isn't the word 'hypothesis' too big for a preschooler to comprehend?
SHORT ANSWER: Heck no! In fact, if you introduce the word with some reservation they love it even more!
Explain the science project.
Then try this little conversation:
Teacher: "Whenever a scientist is doing an experiment, he or she always makes a….oh. wait. you guys might be too little for this big word."
Kids: [watch them lean in with protest on their face] "We are NOT too little! What is the big word? Tell us!"
Teacher: "Are you sure??? This word is very very big."
Kids: "Yes! We want to know what it is!"
Teacher: "Okay…here goes…it's Hy-Pah-Thi-Sis"
Then continue on and explain that a hypothesis is a fancy word for 'guess'.
Then let each child 'guess' what will happen.
Reinforce the word by going around the circle asking each child, "Olivia, what is your hypothesis?" etc.
As you communicate your daily happenings to the parents, encourage the parents to ask their child at home, "What did you share as your hypothesis for the flower experiment you started today?"
I promise you. They'll always remember who taught them that word!
Looking for more great rainbow ideas? Click on the image below!