A child care newsletter can serve as a very useful communication tool between the provider and her clients. This document can be used to highlight upcoming events, share reminders on important policies or to notify parents of scheduling changes.
Read now or Pin it for later!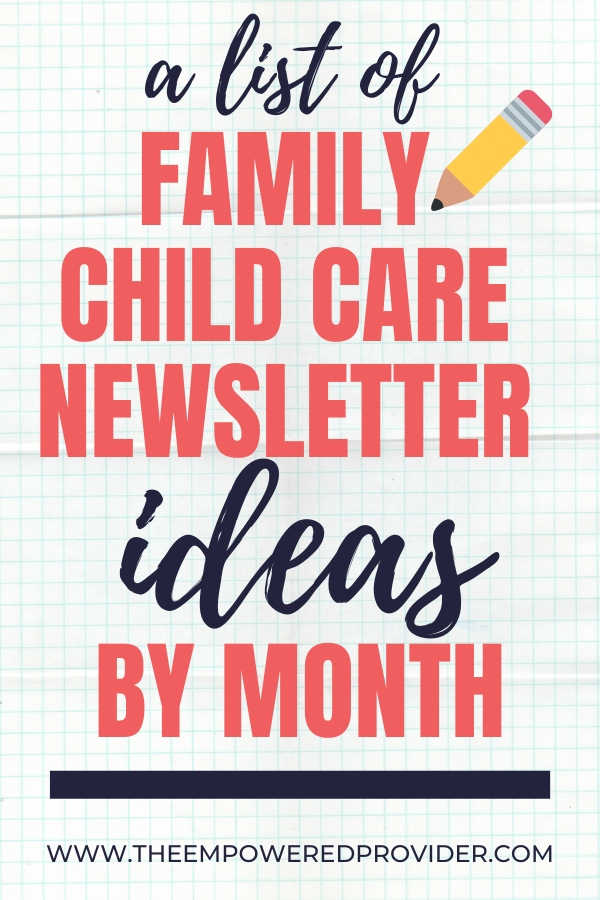 ---
The Benefits of Publishing a Newsletter for your Child Care Program
A well-written newsletter is a great way to keep your clients informed each month. A child care newsletter can also boost professionalism and BONUS! it can serve as a built-in marketing tool to remind your clients of all of the wonderful things happening in your program!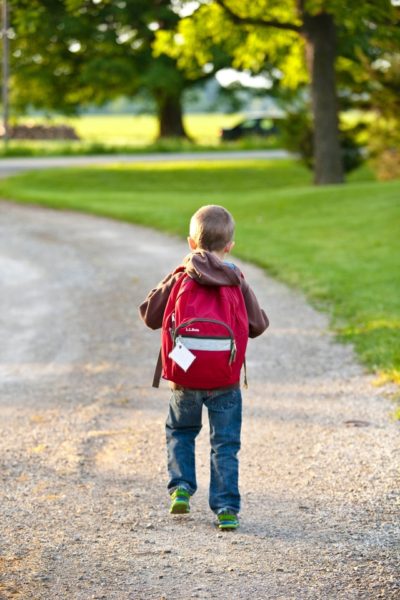 A monthly newsletter serves as a dynamite way to build community. When announcing birthdays, anniversaries, or the arrival of a new pal you are giving special attention to individuals in your program which is a great way to show how much you care for the kids (or families) in your program.
Lastly, your newsletter is a place to post friendly reminders about policies or procedures that may often be ignored or forgotten. For example, if cold and flu season is approaching, you can add information about your sick policy; reminding families what to look for when deciding whether or not to keep their child home.
---
What Should Be Included in a Newsletter for Parents?
Holidays
Birthdays
Event Reminders
Policy Reminders
Parenting Tips
Quick Recipe Ideas
Field Trip Reminders
Wish List Items that your Group May Need
Welcoming a New Student or Helper
Volunteer Opportunities within Your Program
---
What Not to Put in Your Newsletter
It's never a good idea to rant or vent in your newsletter. This communication tool should be positive and uplifting, not nagging. If you are having a serious problem with one family following a policy or guideline, it is always best to have a private conversation with them rather than posting a blanket announcement in your bulletin.
---
Daycare Newsletter Ideas
Some child care providers steer clear of writing a child care newsletter because they are worried they won't have enough to write about each month.
I've done the brainstorming for you! Check out the FREE download below!

Daycare Newsletter Template Ideas
Using a template will help save you time each month as you prepare your monthly newsletter. Updating each section as you go along with the new information for the upcoming month will make writing your newsletter a breeze.
Child Care Newsletter Sections:
Focus Theme or Topics
Letter or Number of the Month
Birthday Announcements
Closings
Special Events
Community Happenings
Policy Reminders
"Shout Out" – special accomplishments
Recipes/Kitchen Hacks
Parenting Tips – I love these quick tips by pricelessparenting.com
Here is the newsletter layout I used in my family child care: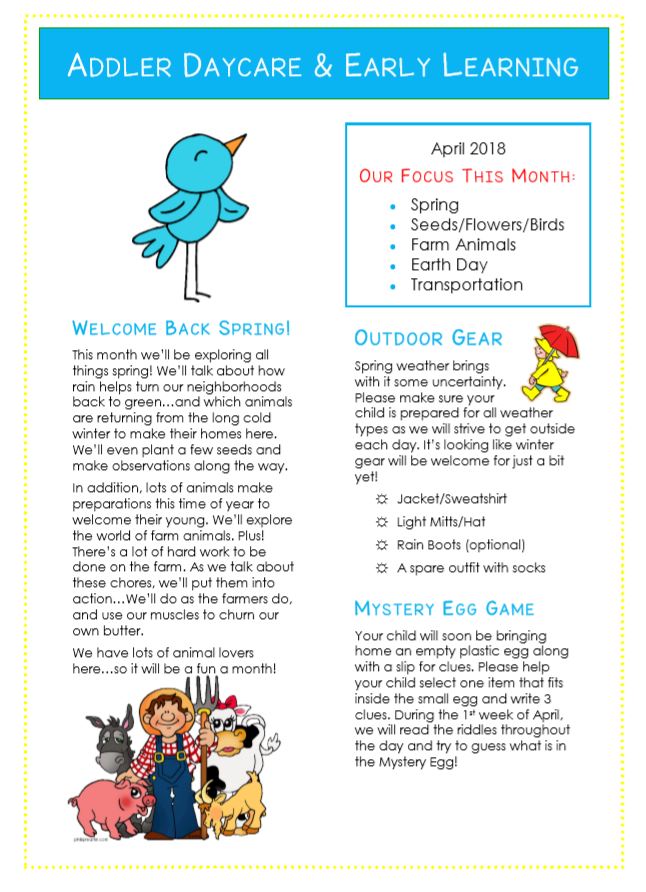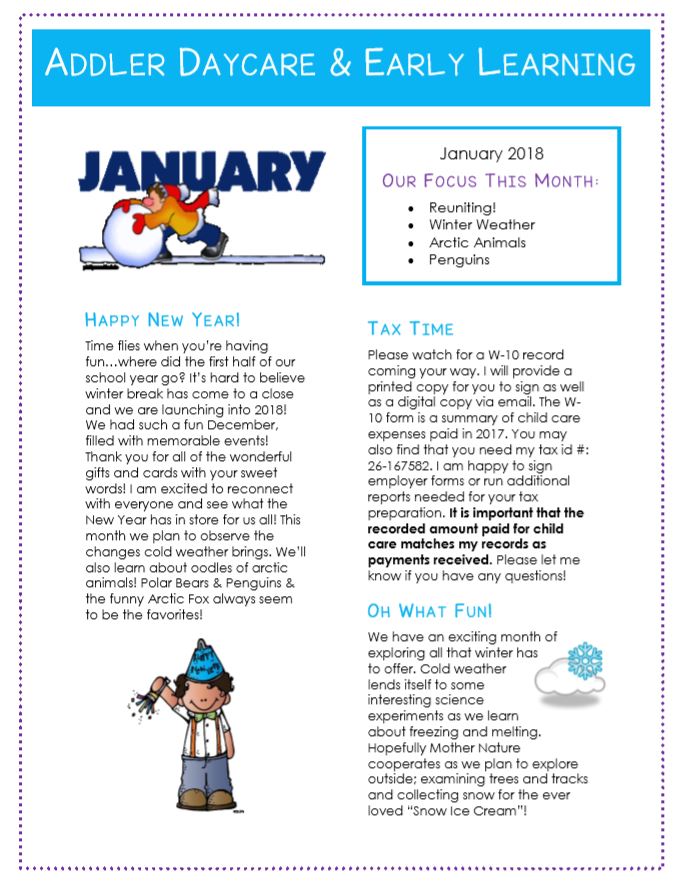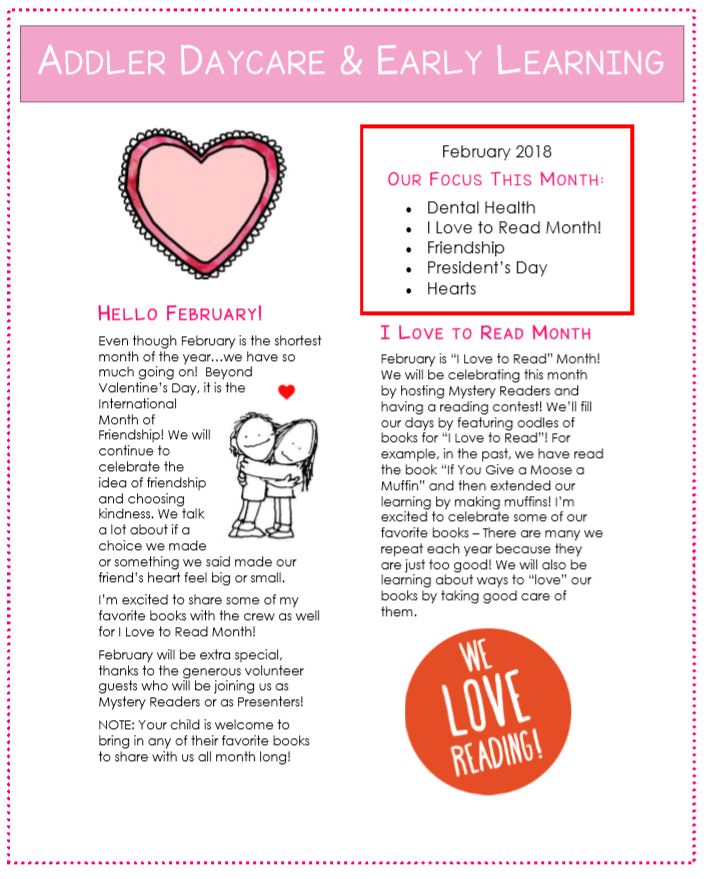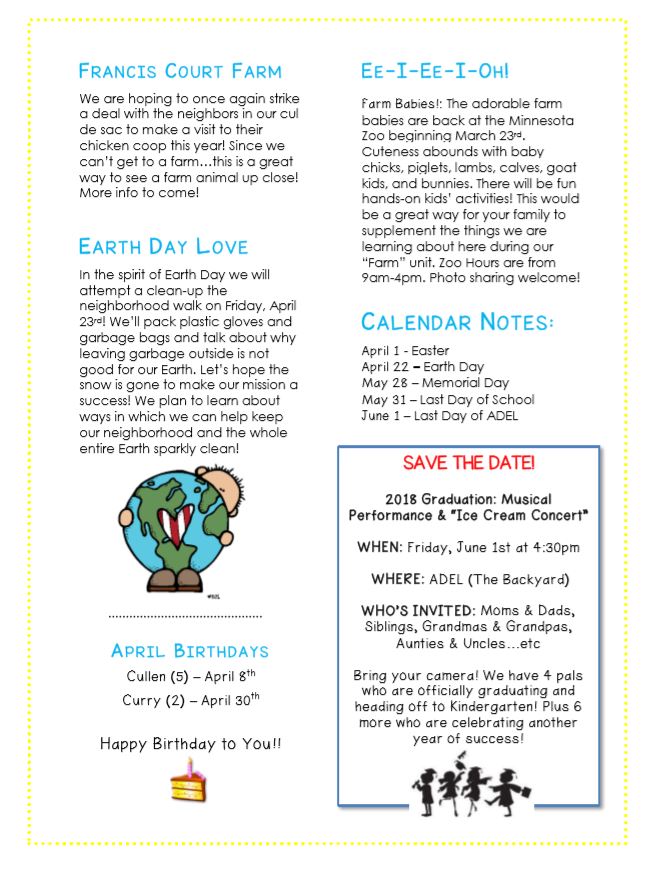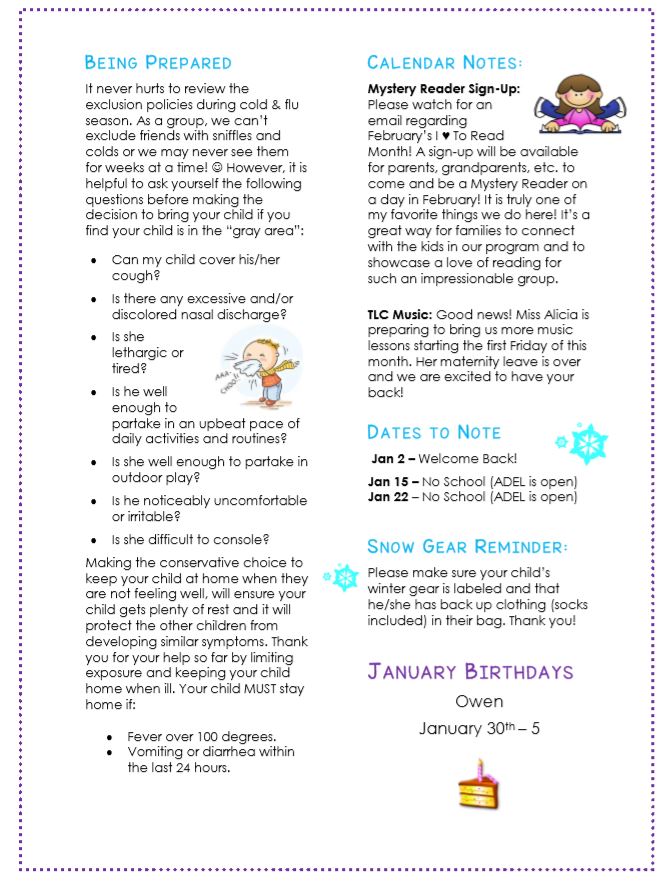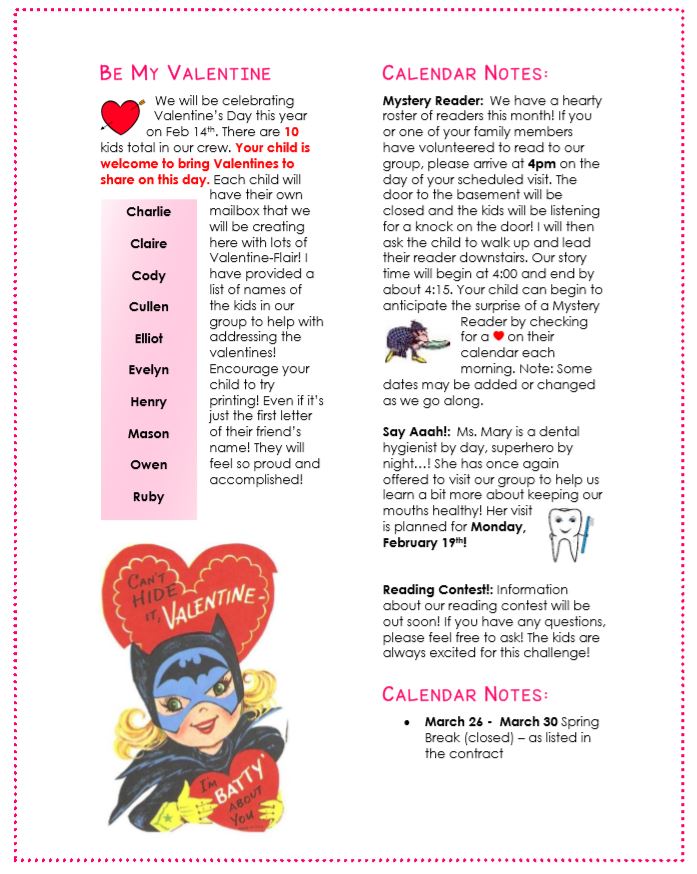 ---
Read about more ways to communicate the unique things happening in your program to your clients HERE!